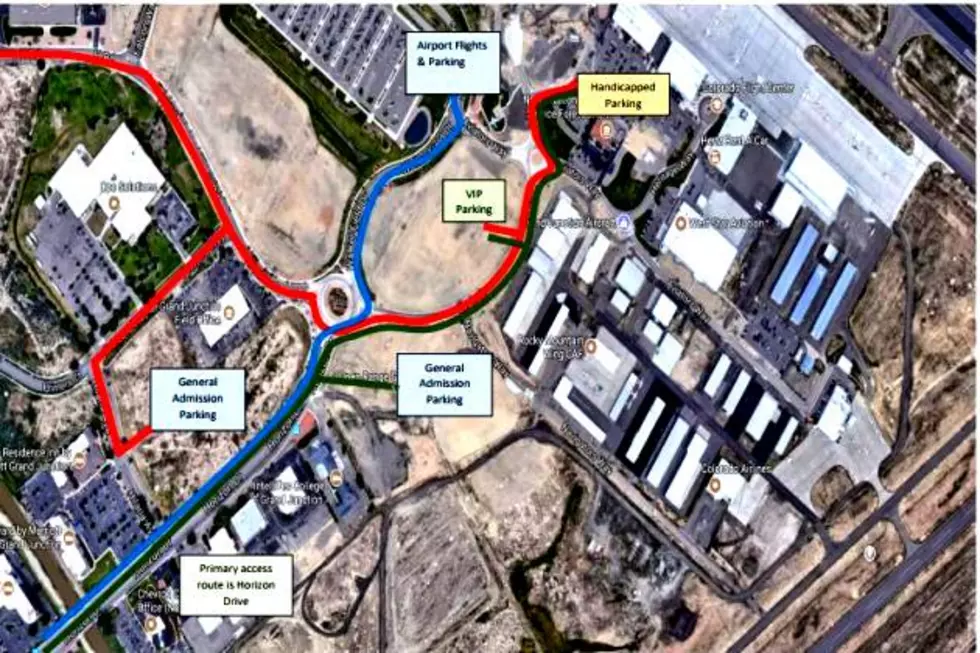 Grand Junction Air Show Parking Plan Designed to Ease Congestion
Courtesy Grand Junction Police Department
Anyone who's ever been to an air show in Grand Junction knows parking can sometimes be the pits. This year, there are things that should reduce the hassle.
First, parking in designated Air Show parking lots is free, so you don't have to worry about having a permit or fork out cash to park.
The map gives you some ideas about alternate ways to get to and park at the air show using 12th Street (27 Road) and H Road which will save you from having to navigate the Horizon Drive roundabouts.
Sure, the south general admission parking means you'll have to walk further, but if you're able-bodied, it's not a bad choice.
Also, for those who are handicapped or can't walk long distances, there is handicap parking and a drop-off area near the entrance.
Even if you're lucky enough to use the VIP parking lot, it still might be a good idea to use the 27 and H Roads option, unless you're headed to the air show very early or very late.
No matter which route you take, there will be a lot of traffic, both auto and pedestrian, so give yourself plenty of extra time. Then, just relax and go with the flow.