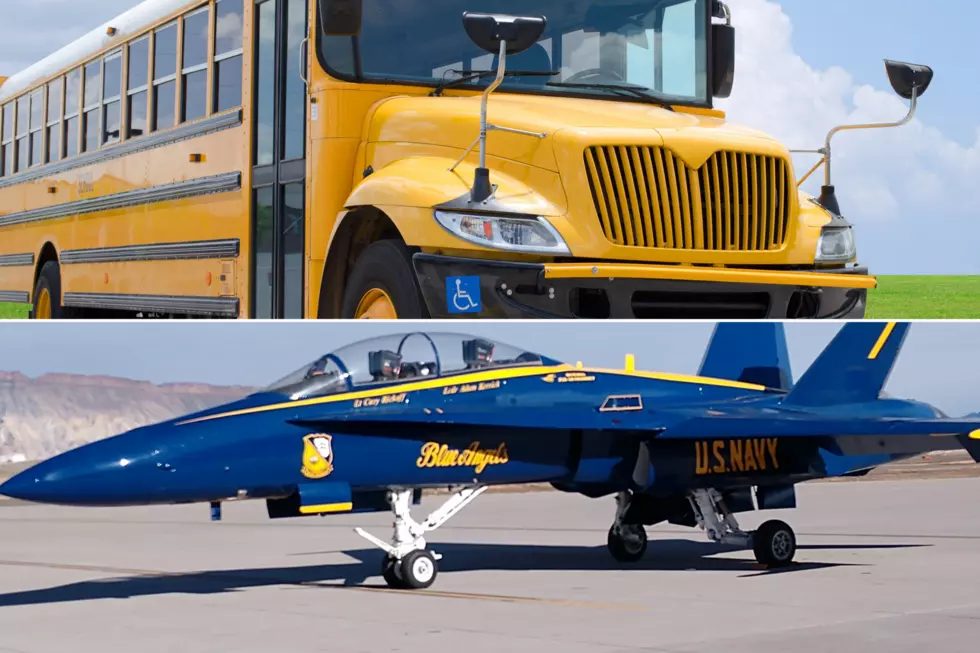 Free Shuttle is Best Way to Get to Grand Junction Air Show
ThinkStock/Zane Mathews
There's no question about it. The best way to get to the Grand Junction air show this weekend is on the free shuttle bus.
Thousands of spectators will converge on Grand Junction Regional Airport for the 2019 Grand Junction Air Show July 27 and 28. That means thousands of cars trying to get in and out of the parking area. For some people, it's enough to keep them away from the air show.
Thankfully, there is a great solution - free bus service.
Three different routes are running on Saturday and Sunday beginning at 8:30 am. The gates at the air show will open at 9:00 am both days.
Route One will pick up on the north side of Mesa Mall - near the old Herberger's location.
Route Two is the CMU parking lot at 12th and Mesa Avenue, and also Grand Junction High School on 5th Street.
Route Three will be Clifton Elementary at F Road and 5th Street in Clifton, and the Peach Tree Shopping Center, behind Dos Hombres and Starvin Arvin's.
All you have to do is park your car at one of the designated pick-up points and wait for the bus. The bus will be running to the airport every 20-30 minutes until 1:00 pm. Bus service back to the parking lots from the airport will begin at 3:00 pm. The important thing to remember at the end of the day is to just be patient.
By all means, take advantage of this free service provided courtesy of Townsquare Media. It's the simplest and easiest way to get to the air show this weekend.