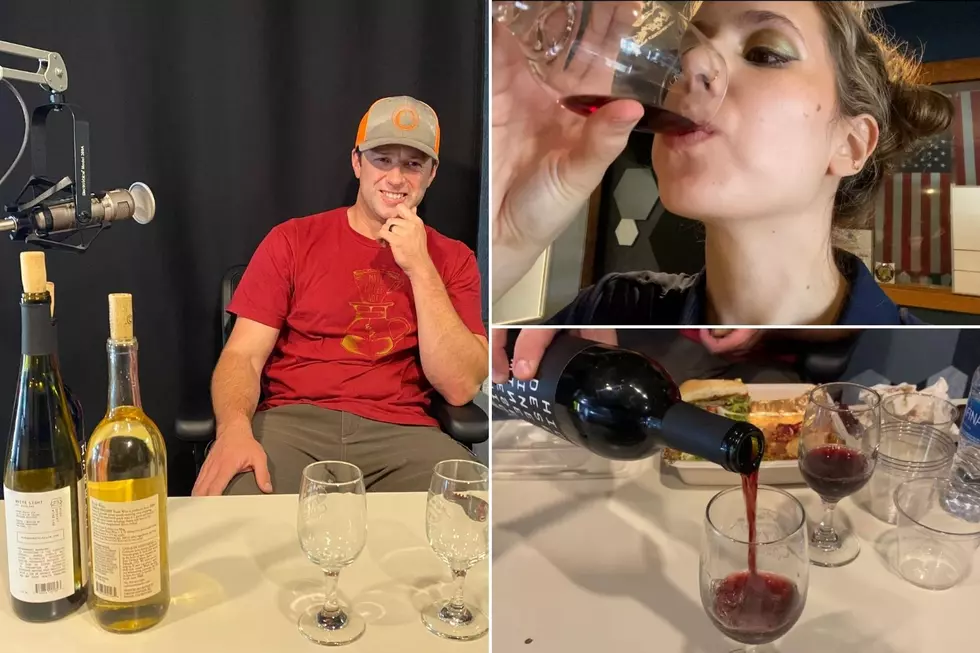 Garrett Portra: How He Fell in Love With Making Wine in Palisade
Townsquare Media
Mix 104.3's Local Love is all about Garrett Portra. This is how he made his way to the Grand Valley and how he fell in love with making wine in Palisade.
Garrett Portra decided to move to the Grand Valley whenever he came here with his wife on an adventure. He told us that long story short, they decided to never leave and he started working for a winery.
Garrett started working for Carlson Vineyards in 2010, which is a family business. He says ever since the COVID-pandemic, his daughters, wife, and in-laws are all spending lots of time at the vineyards.
Enter your number to get our free mobile app
He grew up in agriculture and his favorite thing about making wine is that it's an agricultural product. Garrett told us that you can pick grapes from the exact same row in a vineyard and year in year out it will always reflect the year that they've had. He always had a goal to open his own winery one day and buying the vineyard he worked at all worked out.
Garrett says that they've been making peach wine at Carlson Vineyards since day one. It all started in 1988 and Garret says it a wine that they still make it pretty much exactly the same.
The time it takes for their wine to be completely ready, from harvest to being bottled and in stores, varies based on the wine. Peach wine takes about 5-6 months while some of their red wines can take up to a year or two before they're ready.
Garrett says they have about 16-18 batches of wine going at a time at Carlson Vineyards, along with 4-6 new wines/projects to try better themselves and learn some new things.
We lucked out and got to take part in a wine pairing with Garrett Portra who brought an incredible spread. He brought three different wines along with food from Bin 707, you can watch our wine pairing here, which was tons of fun and taught us a lot. We think we have a new favorite white wine -- their White Light Dry Riesling.
Vinny the Vineyard Cat in Palisade Models Wine + Guards Vineyard