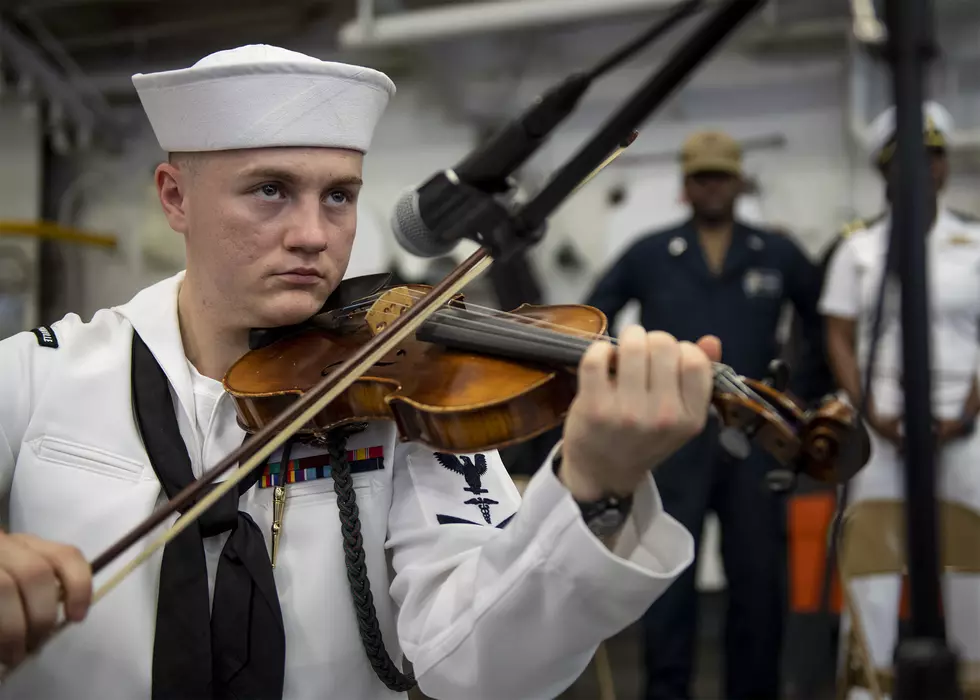 Fruita Sailor Showcases Musical Talent At Sea
U.S. Navy photo by Mass Communication Specialist 3rd Class Alexander C. Kubitza
A violin might be the last thing you would expect to find on a Navy ship.
Being a sailor isn't all work and no play, which is good news for Hospital Corpsman 3rd Class Kurtis Barlow, from Fruita. Aboard the amphibious assault ship USS Boxer, Kurtis gets the opportunity to showcase his talent on the violin.
In this photo, provided by the U.S. Navy, Kurtis is seen playing the violin for a change-of-command ceremony.
Boxer is part of the Boxer Amphibious Ready Group and 11th Marine Expeditionary Unit deployed to the U.S. Fleet area of operations. The ship supports naval operations in the Central region, connecting the Mediterranean and the Pacific Ocean through the Western Indian Ocean and three strategic choke points.
Serving in the military and protecting our country is serious business. It's nice to know, however, that sailors like Kurtis Barlow can still get some enjoyment from something they love to do  - like play the violin.