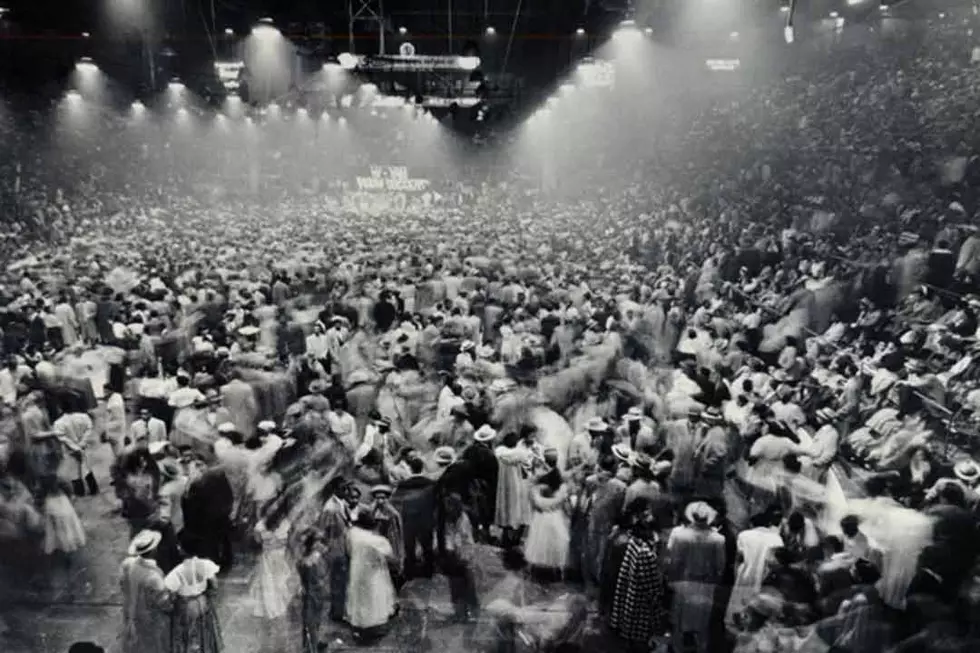 Revisiting Rock 'n' Roll's First Concert
YouTube
The Moondog Coronation Ball, generally viewed as having been the first ever rock 'n' roll concert, was held on March 21, 1952 in Cleveland.
Legendary DJ Alan Freed, the proclaimed "father of rock 'n' roll," originally joined Cleveland AM radio station WJW in 1951 as the host of a classical music program. But it wasn't long before the namesake owner of Leo Mintz's Record Rendezvous in Cleveland told Freed of the growing interest in rhythm and blues music among shoppers in his store.
In the summer of 1951, Mintz decided to sponsor three hours of late-night programming on WJW, dedicated to the music of rhythm and blues artists. The Mintz-sponsored show was known as the Moon Dog House Party, taking its name from a blues record by the group the Vees.
Over the following eight months, the show's popularity increased. Given the growing success of the show, Mintz and Freed decided to venture into new territory: They would hold a live dance event featuring some of the artists whose records were being played on the Moon Dog House Party.
The Moondog Coronation Ball was to be held at Cleveland Arena and feature headliners Paul Williams and his Hucklebuckers and Tiny Grimes and the Rocking Highlanders (a black instrumental group that reportedly performed in Scottish kilts). Also on the bill were the Dominoes, Varetta Dillard and Danny Cobb.
Tickets to the 10,000-seat arena sold out within a day. But ticket counterfeiting and other factors, including a ticket printing error resulted in more than 20,000 people turning out for the event. The massive crowd outside the venue, which included some fans who had tickets for the event but couldn't get in, broke through the gates. This forced the police to shut the concert down after only one song.
Taking to the WJW airwaves the next evening, Freed apologized to listeners for the previous night's events. "If anyone ... had told us that some 20,000 or 25,000 people would try to get into a dance — I suppose you would have been just like me. You would have laughed and said they were crazy," Freed told his listeners.
So while the world's first rock 'n' roll concert was a resounding success in terms of attendance but not so much in terms of content, it unquestionably changed the course of history.
 
 
The Very Best Albums From More Than 100 Classic Rock Acts