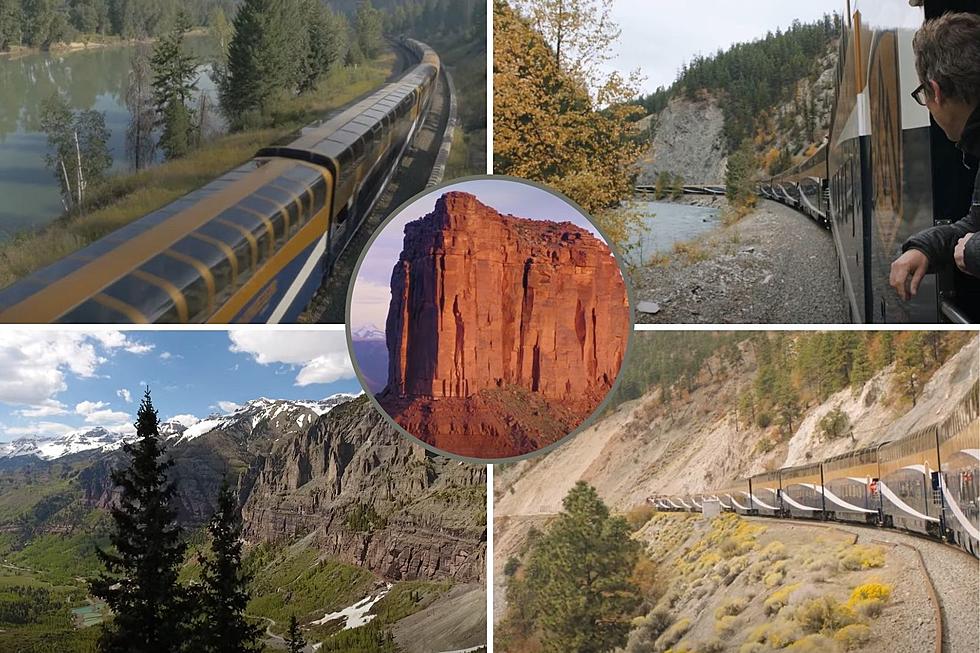 Enjoy Breathtaking Views of Colorado Scenery Onboard the Rocky Mountaineer
Canva
There is a whole new way to experience the scenery of the Rocky Mountains.
I'm going to have to save my pennies up, but this is the perfect way to travel from Denver to Moab, Utah (or vice versa) if you are looking for scenery.
See Colorado's Amazing Scenery By Train
This trip will allow you to travel through the epic landscapes over the continental divide and through canyons and archways all without risking driving off the road because you tried to snap a photo. Let's take a look!
Travel in true Colorado style on board The Rocky Mountaineer rail tour. The two-day journey onboard this special glass top train allows for nonstop views, fine dining, and an overnight stay in Glenwood Springs as part of your adventure.
Enjoy Breathtaking Views of Colorado Scenery Onboard the Rocky Mountaineer
This two-day trip inside a luxury glass-topped train gives you a never-before-seen view of the continental divide and the canyons archways of Colorado.
We Asked Our Audience: What is Your Favorite Colorado Landmark?
We talked about our Top 10 Colorado Bucket List Landmarks, and then turned things over to you for your answers. You can send your answer our way by using the chat button on our free station app.
Colorado's Kanarado Mine - Robert Grand Photos
American Flags Along Colorado Highway 285
Check out well over 200 flags lining Colorado Highway 285 in Chaffee County.