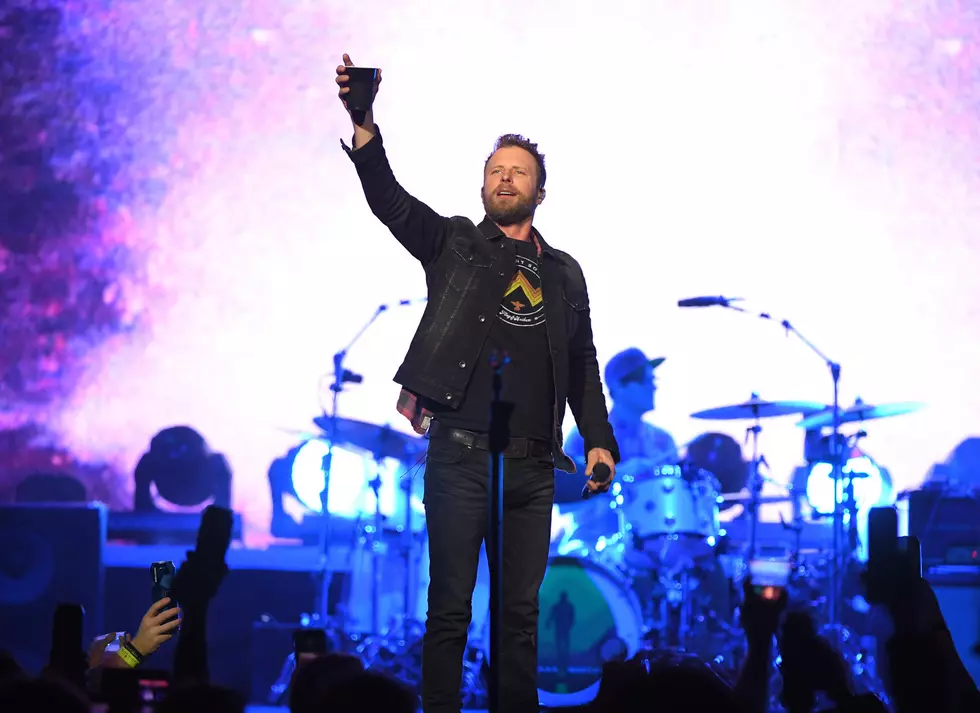 Country Artist Dierks Bentley Hiking All Over Colorado
Jason Kempin
There is no doubt about it, Dierks Bentley loves Colorado. He has made many song lyrics include Colorado and often posts on social media as he is exploring the beautiful state that we call home.
It was that exact reason that I found out about Dierks pushing himself to hike here in Colorado. In the background of the photo above, you see Wilson Peak a 14er which is the same mountain used on Coors Light cans. If you're not sure what a 14er is, it is a term used to describe mountains that are 14,000 feet or higher. Mountain climbers and adventure seekers go out of their way to hike and climb to these beautiful elevations. No word on if Dierks is planning on attempting a 14er soon.
In the photo that Dierks posted online, he said that he completed the hike thanks to Byte Bars which are made locally in Colorado. It's fantastic to see so many artists like Dierks enjoying their time in beautiful Colorado.
I thought it was also really cool to see all the comments posted on Dierks' post about everyone loves Western Colorado and how gorgeous the scenery is here. Obviously, we all know that because we live here but it's clear that the secret is out.
With Dierks being such a fan of Colorado and the outdoors it will be interesting to see what adventure he goes on next. If you were to suggest one activity or one adventure for Dierks Bentley next, what would you suggest?
Enter your number to get our free mobile app
Climb These 11 14er Mountains in Colorado This Summer