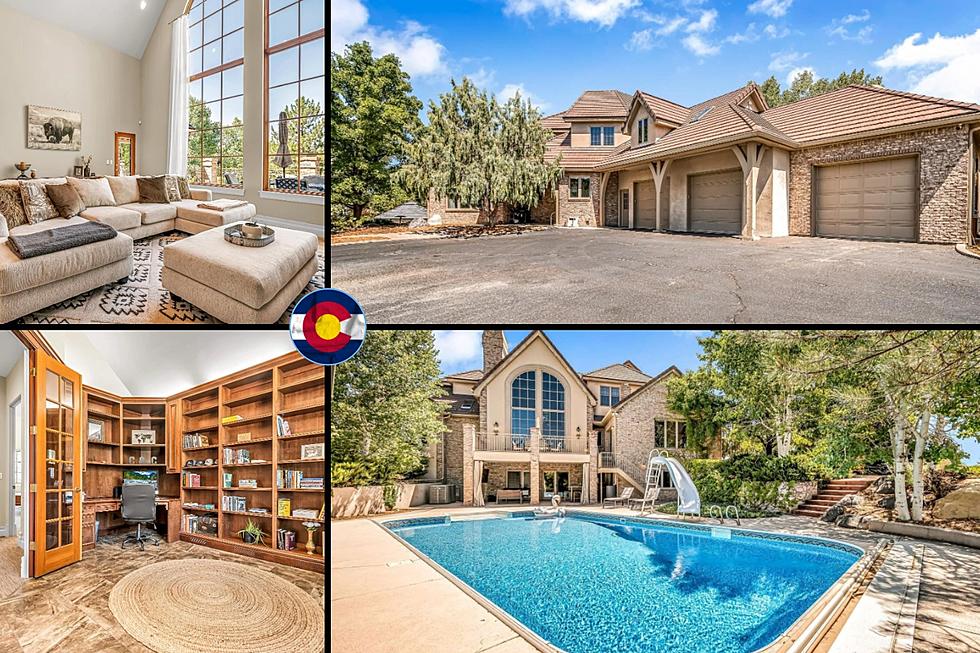 Colorado Dream Home Alert: Explore Grand Junction's Second Largest House For Sale
Realtor.com
It's time for another Colorado 'Dream Home Alert' as another incredible property has gone on the market here in the Grand Valley.
How would you like to be able to call the second-largest house on the market in Grand Junction your home? With over seven thousand square feet of living space, you'll have room for all your toys with enough space left over for some new ones.
Grand Junction's Second Largest Home For Sale
889 Quail Run Drive in Grand Junction is currently the second-largest home available in town. You'll find five bedrooms and eight bathrooms inside, and an incredible inground saltwater pool in the backyard complete with a water slide. This home is presented by Seth Luksha with Exp Realty, Llc.
Where Is Quail Run Drive in Grand Junction?
Quail Run Drive is located off 25 Road in the Appleton neighborhood. The location is about five minutes north of downtown Grand Junction with great views of the Bookcliffs and is located close to Grand Junction Regional Airport.
Enjoy A Private Balcony Both Upstairs and Down
The second largest home on the market in Grand Junction includes upper and lower private balconies for enjoying those Western Colorado sunsets. There is an outdoor TV area next to the pool. Take a closer look by scrolling through the photos of the property below.
Explore Grand Junction, Colorado's Second Largest House For Sale
The second-largest home in all of Grand Junction, Colorado has just gone on the market. This means we have another Colorado 'Dream Home Alert' to share with the spotlight on 889 Quail Run Drive. Keep going to check out this five-bedroom, eight-bathroom home that includes an incredible backyard pool and waterslide.
KEEP GOING: Colorado's Biggest House for Sale is Too Big to Clean
What would it be like to live in one of the largest homes in the state of Colorado? Find out by touring 24503 Chris Drive in Evergreen, Colorado. This six-bedroom home includes fourteen bathrooms in all and some of the coolest amenities we've seen anywhere. Our only question is, who gets to clean this gigantic place?
MORE: 5 Colorado Treehouse Rentals Offer a Fun Summer Escape
If you want to change up your surroundings this summer, why not try a Colorado treehouse rental from Airbnb? Colorado is loaded with treehouse rentals of all shapes and sizes. Keep going to check out five treehouse rentals that range from off-grid living to luxury accommodations.