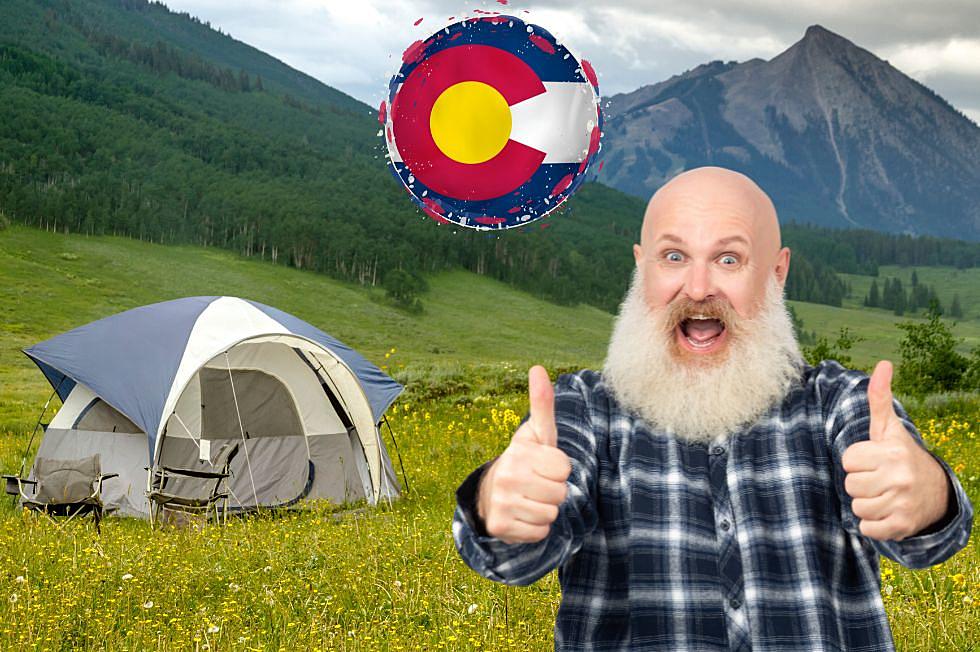 LOVE IT: Colorado Ranked One of the Best Camping States
Canva
Colorado is a popular destination for campers thanks to its stunning mountain scenery, diverse wildlife, and endless opportunities for outdoor recreation. A recent study by Lawn Love ranked Colorado as the 6th best state for camping across the entire nation.
FACTORS THAT WENT INTO THE RESEARCH
Access: How easy is it to find camping spots in the state?
Land: How much public land is available for camping?
Trails: How many hiking and biking trails are available?
Affordability: How affordable is camping in the state?
Overall happiness: How happy are campers who visit the state?
Colorado scored well in all five of these categories.
WHAT MAKES CAMPING IN COLORADO SO GREAT
The Centennial State has easy access to camping spots, with nearly 8 million acres of public land available for camping.
There are also over 39,000 miles of hiking and biking trails in Colorado, making it a great place to explore the outdoors. Camping in Colorado is also relatively affordable, with the average campsite costing around $20 per night.
WHAT MAKES CAMPING IN COLORADO NOT SO GREAT
However, Colorado did not score as well in the quality category. The state ranked 26th overall for quality, with some campers reporting that the campsites are often crowded.
Gear Junkie said this.
...between 2014 and 2020, the estimated peak season occupancy of reservable campsites in Colorado jumped from 41% to 71%. And that's the average camping occupancy for the entire state of Colorado.
SAFETY IS A CONCERN AMONG COLORADAN CAMPERS
Additionally, Colorado ranked 37th for safety. My assumption for this ranking is based on predators. The Denver Gazette states that avalanches, mudslides, and weather are also a major concern among people camping in Colorado. The Denver Gazette even went as far as saying that Colorado is one of the most unsafe states in the country for camping.
Source: Lawn  Love
11 Incredible Colorado Campgrounds Perfect for Family Fun
We've got 11 campgrounds that will provide the perfect fall backdrop for family fun that includes hunting and fishing access.
10 Ways To Build the Perfect Colorado Campfire