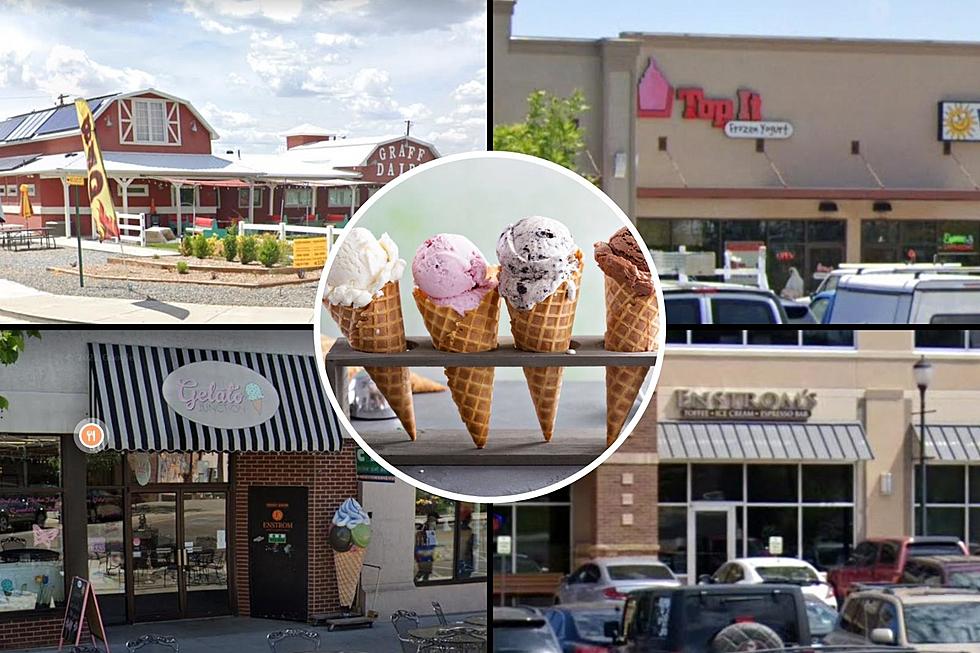 Grand Junction Colorado's Go To for the Best Ice Cream & Frozen Yogurt
Canva
With all the fun you have outdoors all year in Colorado you are gonna wanna chill at some point and Grand Junction is ready with some great picks for Ice Cream and Frozen Yogurt here in the Grand Valley.
First, we want to know what is your favorite flavor of ice cream? Which one would you order each time if you could only have one?
Can You Guess Grand Junction, Colorado's Emoji Ice Cream Flavors?
Can you do it? It can be tricky because some emojis are just not an option. Someone help us find a moose for some Moose Tracks! We got some pretty cool answers below.
Take a look at the emojis and see if you can guess what the ice cream flavor is. You got this! When you are done, click here to add yours to the list. Thanks for all the great submissions. We'll guess what they are in the photo gallery below.
10 of Grand Junction Colorado's Best Ice Cream & Frozen Yogurt Shops
We're going to zoom in on some ice cream shops that have been suggested by our audience! Find out more about their specials in the photo gallery below.
They all do a great job of making some serious desserts, and if you are like me you might just visit them all this spring or summer while enjoying that Colorado sunshine.
Grand Junction Colorado's Go To for the Best Ice Cream & Frozen Yogurt
Check out 10 of the best places in Grand Junction to go all out for ice cream and frozen yogurt. Check out some of the famous ice cream creations at each location, and find out when they are open and how to get there.
MORE: 25 Fun Destinations Colorado Kids Will Actually Want to Visit
Check out this fun list of Colorado destinations that your kids will totally love.
KEEP GOING: Spring Cleaning for Your Ride at These Grand Junction Car Washes
Looking for the best place to get a car wash in Grand Junction? We have the scoop on who's the best.