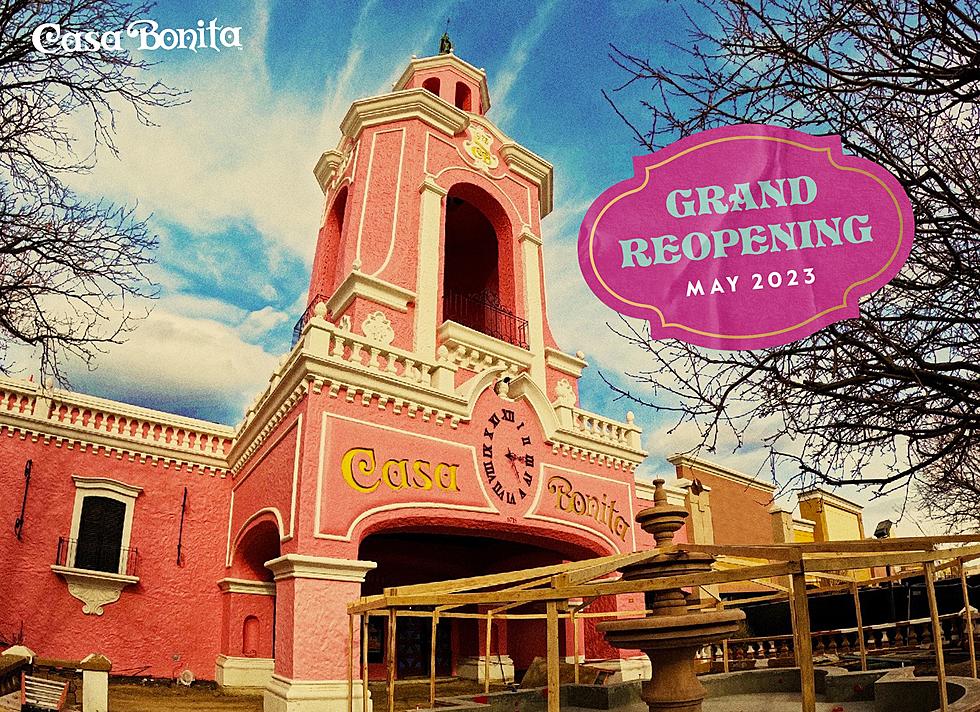 'Casa Bonita' Restaurant in Denver Is Reopening May 2023
Casa Bonita via Facebook
If you never had the joy of experiencing the Casa Bonita restaurant in Denver, Colorado, your luck is about to change.
Allow me to break it down for those that have never been and for those that don't watch the hit cartoon series South Park (also, don't worry; that South Park reference will make sense soon enough).
Casa Bonita is Mexican restaurant like no other. As my high school Spanish class taught me, "Casa Bonita" translates into "pretty house" in English. But what makes this particular restaurant different from other is, you can witness things like brawling pirates, wild west shootouts and so much more while you're enjoying your meal. There are also cliff divers (yes, you read that correctly) a haunted tunnel, an arcade with giant skee-ball.
Or at least there used to be. Like many restaurants around the globe, they were forced to close during the COVID-19 pandemic.
The good news, Casa Bonita is reopening this May (2023).
At the beginning of the year, the new owners, South Park creators Trey Parker and Matt Stone (I told you we would come back full circle), posted a video to the official Casa Bonita YouTube channel sharing the awesome news.
In a slightly more recent video, which was posted last month (February 2023), it was announced how many a jobs the newly renovated restaurant would be hiring for. Along with the 55-second video was a caption that read:
Standing by the world-famous Casa Bonita diving pool, Executive Chef Dana "Loca" Rodriguez and Governor Jared Polis announce 500 new jobs in Colorado for the grand reopening.Positions are available throughout the iconic restaurant—in the front of the house, back of the house, security, arcade, entertainers (including cliff divers!), and more. To get more information about the open positions, competitive pay, and benefits offerings, please visit http://CasaBonitaJobs.com.

Apply now to join the Casa Bonita team!
The Most Romantic Restaurants in Casper to Take a Date
30 Wishlist Places For Casper to Eat, Play and Shop