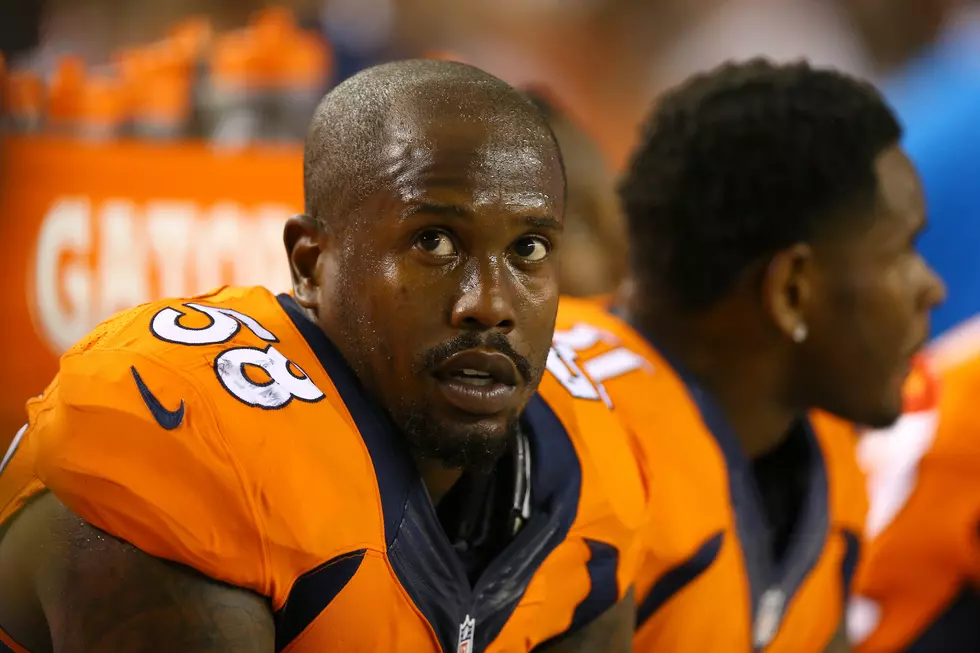 Broncos' Von Miller Injured, Likely Out For the Season
Getty Images
The Denver Broncos open the season on Monday night and will do so without their best defensive player.
Reports indicate Miller injured a tendon in his lower leg on the last play of practice on Tuesday. The preliminary indication is that Miller will need surgery and will likely miss the entire season. For the eternal optimists, one small thread of hope is in the fact that Miller is seeking a second opinion.
This is almost the worst possible news for Denver fans who have been riding a wave of optimism since the emergence of second-year quarterback Drew Lock, along with a host of play-makers on offense, and a defense which many think could be very good this year. The only worse news we could get would be to hear that it was Lock who was injured and going to miss the season. Thankfully, that is not the case.
The absence of Miller creates a big question mark for the Broncos defense, which has been hoping to have Bradley Chubb back this season. Chubb and Miller together create one of the best past-rushing duos in the NFL, but Chubb missed most of last season with a torn ACL. The result was a much less effective Von Miller, who managed just eight sacks on the season.
Of course, injuries are just part of the game that every team deals with. It can be demoralizing when serious injuries happen to your most important players, but, the reality is, it's next man up. Who is going to step up, rise to the challenge, and show Bronco Country and the world their stuff? Is there a superstar waiting in the wings?
Miller's backups are Malik Reed and Jeremiah Attaochu. Could the Broncos go searching for a replacement for Miller on the free-agent market or make a trade?
After a four-year absence from the playoffs, the Broncos are hoping this year marks their return to the playoffs and AFC contention. Don't be surprised if they make a move to shore up that defense and find someone to fill Miller's shoes. The Broncos are ready to win this season and they have to find a way to do it without one of the best players to ever wear a Broncos' uniform.
Enter your number to get our free mobile app
Denver Broncos Forgotten Players