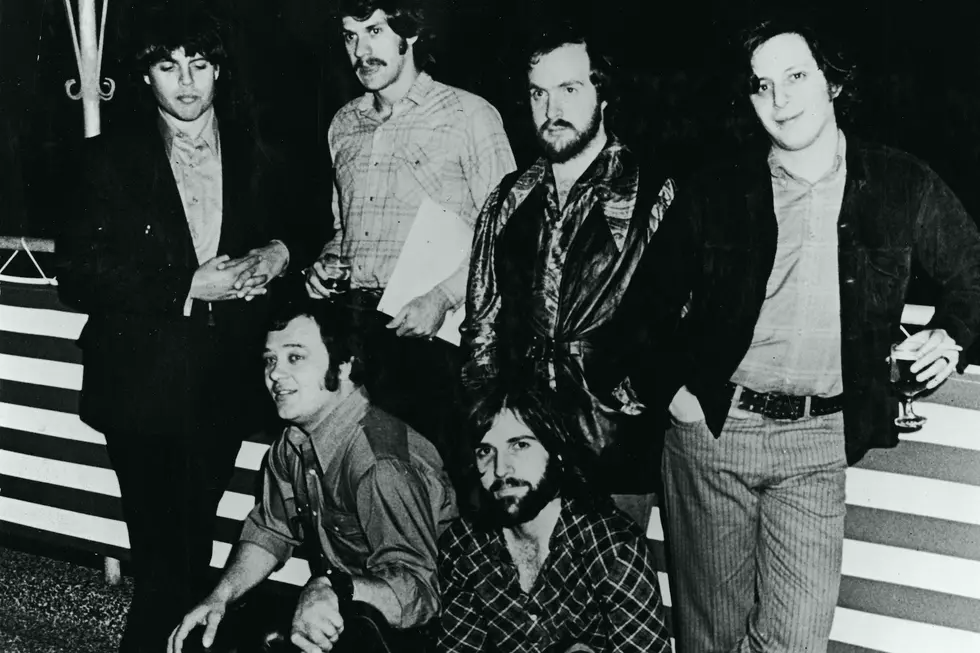 How Blood Sweat and Tears Broke Through With Their Second Album
Hulton Archive, Getty Images
The departures of founder Al Kooper and trumpet player Randy Brecker following the release of Blood Sweat & Tears' debut album in early 1968 didn't bode well. Yet somehow the self-titled follow-up, issued in December 1968, became their breakthrough moment.
Credit a move toward mainstream pop music: They reformulated the lineup with gruff-voiced singer David Clayton-Thomas, who helped the band spin off three consecutive Top 5 singles in "You've Made Me So Very Happy," "And When I Die" and "Spinning Wheel." It was all overseen by ascendent producer James William Guercio, who would soon become known for his simultaneous work with Chicago. Blood Sweat and Tears also enlisted outside songwriters for the project; Motown's Berry Gordy co-wrote "Happy," while Rock & Roll Hall of Famer Laura Nyro penned "And When I Die."
Blood Sweat & Tears hurtled to the top of the album chart, but that sudden success brought consequences. "When I joined BS&T, there was already a lot of political infighting," Clayton-Thomas later told Maclean's. "And by 1969, we had the No. 1 album in the world. Throw $20 million into the mix, and love beads and flower power go out the window. There were nine guys in the band, and each one had a girlfriend or family telling him, 'You're the real star, you don't need those other guys.'"
By January 1972, Clayton-Thomas was gone, but he left quite a legacy on this sophomore effort. Success had been in no way been guaranteed after the group's debut Child Is Father to the Man failed to hit. Blood, Sweat & Tears was also playing around with jazz-inflected rock before it was a proven commodity.
The opening track, for instance, is adapted from 19th-century avant-garde composer Erik Satie's "Trois Gymnopedies," while "Blues: Part II" incorporates elements of Cream's "Sunshine of Your Love." Elsewhere, Blood Sweat and Tears take on both Traffic ("Smiling Phases") and Billie Holiday ("God Bless the Child"). That intriguing mix of radio-ready moments and offbeat exploration ultimately earned the group some 10 Grammy nominations, including best song for "Spinning Wheel."
Blood Sweat & Tears had pioneered a new sub-genre of pop music on their self-titled second album, something you might call Big Apple Rock. Clayton-Thomas once described this amalgam as "bass and jazz – Broadway brass horns. It's New York City music. You can hear the taxi cabs and the horns and the clanging of the streetcars and everything in the music. It ain't country music, OK? It's big-city music."
Top 100 Classic Rock Artists
Click through to find out how they stack up, as we count down the Top 100 classic rock artists.