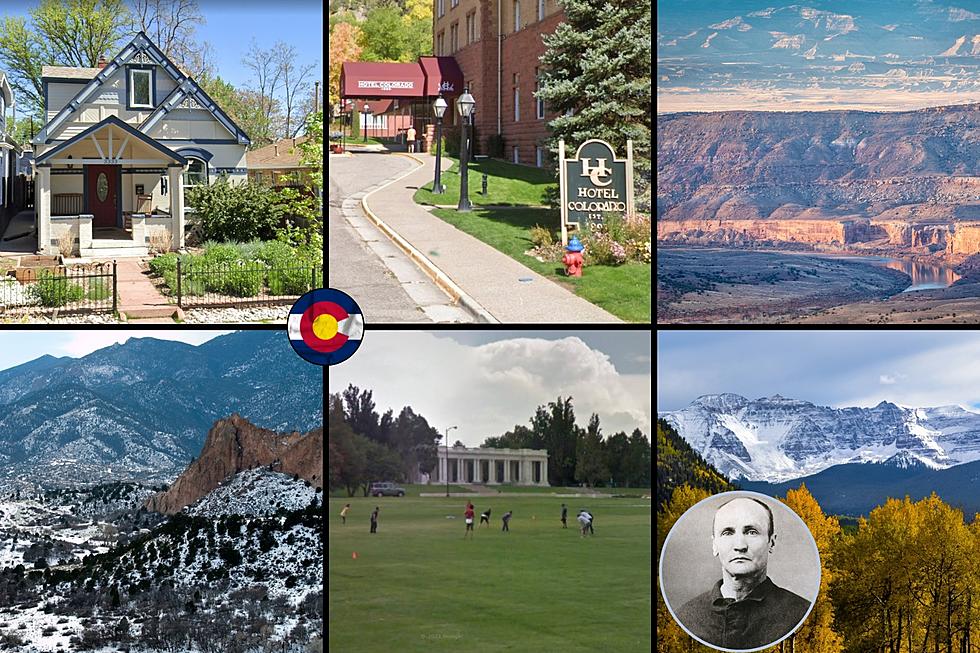 6 Creepy and Historic Places to Visit In Colorado Before Halloween
Canva Pro
Did you know Colorado once was home to a murderer that police and newspapers actually called a real-life 'Spiderman'? I can't even imagine the horror of this bony figure coming out of my crawlspace to attack me. This did happen. Right here in the Centennial State.
I love Colorado's history. It's so incredibly interesting. I'm not sure if the story of the land or its people is more fascinating, but the human side is definitely the darker tale of the two. Let's dive into six creepy and historic locations in Colorado with a dark story to tell just in time for Halloween.
Six Creepy and Historic Colorado Locations
I knew the story of the Colorado Cannibal, or I thought I did. I had no idea you could wander out into Dead Man's Gultch and to the site of the Albert Packer massacre. There you'll still find a plaque that explains what people found there along the Lake Fork of the Gunnison River. See the location of this gruesome Colorado tale by scrolling through the photo gallery below.
The Ovens Beneath Glenwood Springs
There are two gigantic crematorium-style ovens in the basement of the Hotel Colorado in Glenwood Springs. Bodies were disposed of inside these ovens during the early and mid-1940s when the Hotel was leased out to the military as a hospital. Find out more about this historic and creepy Colorado location below.
More Creepy Places in Colorado
Open our station app and let us know about a creepy place with historical significance that you know about. Hit the chat button to send us a text, voice message, or a photo or video of the place you think we should know about.
6 Creepy and Historic Places to Visit In Colorado Before Halloween
Add a little fright to your fall season by spending the month of October visiting some of Colorado's historically significant haunted locations. Follow the footsteps of the Colorado Cannibal below, and find out more about Denver's 'Spiderman', and the legendary ghost of Emma Crawford on Colorado's Red Mountain.
Gallery Credit: Wesley Adams
UP NEXT: 'Tsunambee' and 27 Other Horror Movies Filmed in Colorado
Over the years, a handful of horror movies have been filmed in Colorado.
Gallery Credit: Nate Wilde
KEEP GOING: Explore 10 of Colorado's Most Haunted Mansions & Hotels
Some of Colorado's oldest mansions and hotels are also some of the most haunted destinations in the Centennial State. Scroll on to check out 10 of Colorado's haunted mansions and hotels and to learn more about the ghosts that haunt them today.
Gallery Credit: Wesley Adams