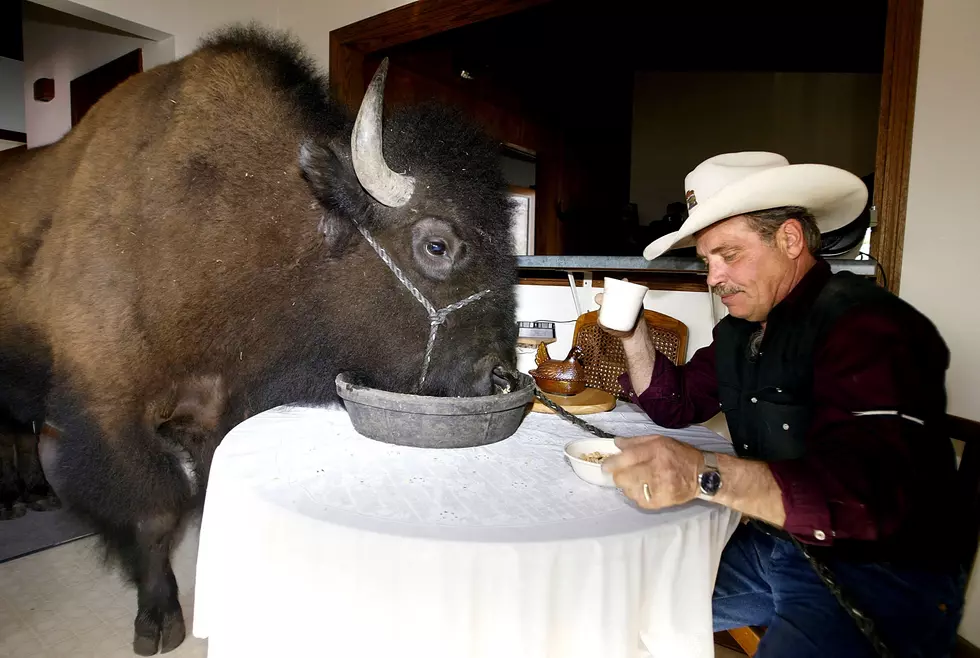 You Can Buy Your Very Own Buffalo in Glenwood Springs
Getty Images
You can buy your very own buffalo in Glenwood Springs. It's for a good cause and it's something you've always wanted, it's your very own buffalo.
Instead of getting a new dog, cat or fish, you could get your very own buffalo in Glenwood Springs. You can cuddle them, walk them and feed them just like any other pet. Well actually, this buffalo herd doesn't even need food, water or to be walked. They're a pretty low maintenance pet, considering these ones are made out of wood.
These buffalo range from five to seven feet tall and are five feet wide. They live at the Glenwood Center for the Arts in Glenwood Springs, right out front. (You can't miss them, they're huge wooden buffalo.)
These buffalo are made from recycled wooden pallets are were a temporary art installation at the Sixth Street roundabout, according to the Post Independent. Since construction has started there, these buffalo are looking for a new home -- your home.
You could get one buffalo, two buffalo, four buffalo or more. If you wanted, you could buy the whole herd. (There are nine of them up for grabs.) The Glenwood Springs buffalo are currently up for auction now.
If you bought the whole herd, you could use them to create a fence, a driveway marker, or a really crazy looking gazebo. See more on the Glenwood Springs buffalo here.