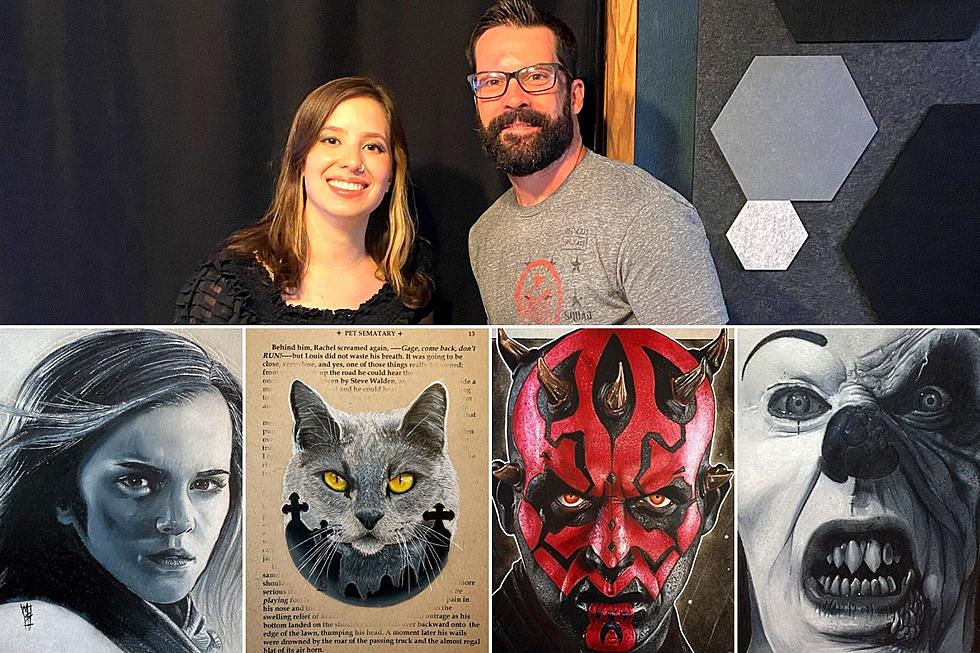 Topps, TV, Celebs + Karate: Grand Junction Artist Mike Stephens
Townsquare Media/Mike Stephens
Mix 104.3's Local Love is all about featuring cool people in the Grand Valley, like local artist Mike Stephens. Mike Stephens is an amazing artist here in Grand Junction who is a licensed Star Wars artist and works for Topps. Mike also owns a martial arts business in Grand Junction and Mix 104.3's Local Love is all about him this week.
Artist Mike Stephens moved to the Grand Valley in 2004 from the East Coast because his family moved here. He's a graphic designer, does freelance work, and owns Grand Valley Kenpo Karate in Grand Junction -- which is celebrating their 9th anniversary this month.
Enter your number to get our free mobile app
Mike says that his five daughters are all extraordinary when it comes to martial arts, which makes sense considering their dad owns Grand Valley Kenpo Karate. Once we saw Mike's Instagram, we knew we had to feature him on Mix 104.3's Local Love.
Mike gets most of his business and recognition from making sketch cards for Topps. They're hand-drawn baseball card-sized illustrations and are in packs of baseball cards. According to the Topps website, Topps is a company that makes chewing gum, candy, and collectibles.
His work has been featured on the TV show the Goldbergs on ABC, after he made a Garbage Pail Kid card as a thank you for Adam Goldberg, the creator of the show. After he signed a contract with Sony, Mike's card was the end card of the season finale. Mike Stephens has also created work for Brad Arnold from Three Doors Down, Lzzy Hale from Halestorm, and Scott Stapp from Creed.
Local artist Mike Stephens creates everything from Hermionie Granger from Harry Potter, to Pennywise the clown, Teenage Mutant Ninja Turtles, Stephen King-inspired work, Garbage Pail Kids, Star Wars characters and more. Mike is an 80s kid, so he watched lots of slasher films and Garbage Pail Kids and loves horror, which is why most of his work is creepily cool, which you can see below.
Mike Stephens brought a few pieces in and sent us some pictures of his work, which you can see below. One of the pieces (see below) he created is a portrait of my furbabies -- my two cats. It's amazing how he captured their personalities and expressions. We appreciate MIke's talent and generosity and can't wait to see what else he creates.
Vinny the Vineyard Cat in Palisade Models Wine + Guards Vineyard