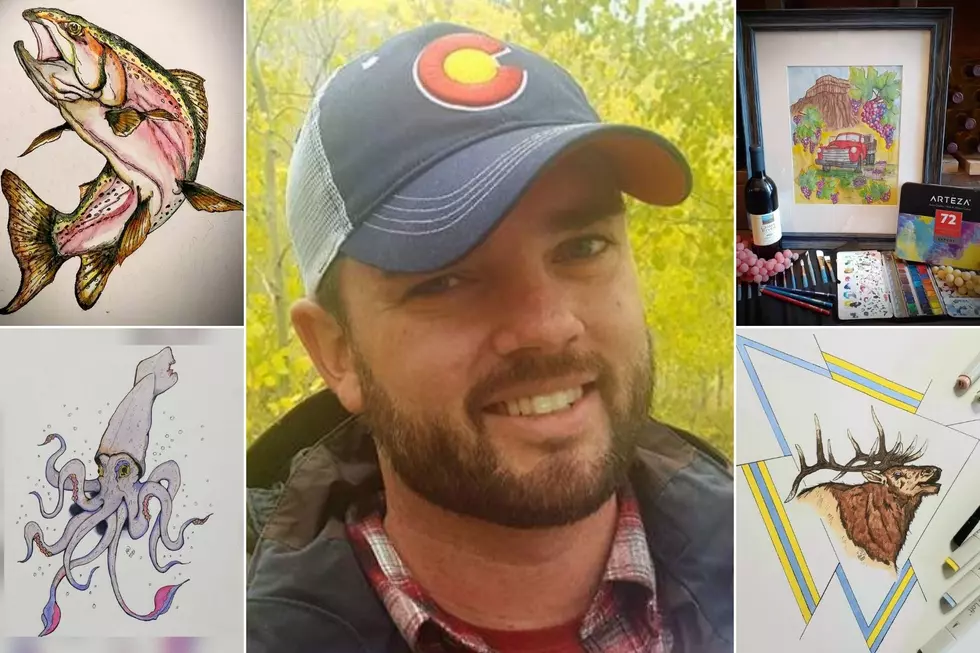 Kris Washburn: Grand Junction Artist Loves Watercolor + Nature
@k_dub_81
Kris Washburn is a Grand Junction artist who loves watercolor and nature. He was a very creative kid who loved creating things. He put art on pause for a while he put creating things off for years and years. When he did get back into it, people told him that he should put his work on social media -- he did and it blew up.
Kris's favorite thing to paint or draw is usually animal and nature related. He's also really into Star Wars and creates lots of Star Wars inspired pieces. His favorite medium is watercolor, and one of his watercolor pieces even won an international award.
Enter your number to get our free mobile app
The Grand Junction artist has been working on pieces for family and friends but is open to doing commissions. Kris grew up in the Grand Valley and met his wife here. They've got six kids who always inspire him to create different things.
Two of his kids love art too and Kris says it's fun to sit around and collaborate with them. Kris's wife is also very artistic so it's in their genes. Take a look at some of Kris Washburn's amazing work below.
Kris Washburn: Grand Junction Artist Loves Watercolor + Nature
NEXT: Victorian Home Built in 1908 For Sale in Fruita