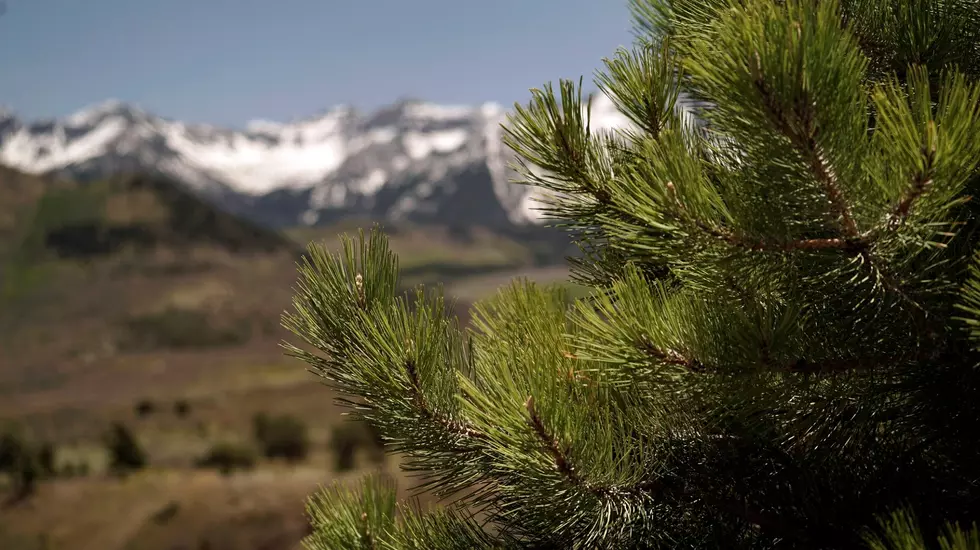 The 2020 U.S. Capitol Christmas Tree Will Be From Colorado
Courtesy of U.S. Capitol Christmas Tree Facebook page
It may still be summer, but Colorado is already thinking about Christmas.
Governor Jared Polis announced the news in a Zoom call with the station on Monday (July 27), calling the decision to have a tree from Colorado an "honor."
"Coloradans are proud of our state's natural beauty, forests, and incredible outdoor spaces, and I'm glad the rest of the country will be able to see a small piece of the majesty that Colorado offers," said Polis in the call. "While this is a difficult time for people across our state and across the country, I hope that Colorado's contribution to the national Christmas spirit can help bring us all together."
Colorado has not had a U.S. Capitol tree since 2012. According to the U.S. Forest Service, this year's tree will be an Engelmann spruce from the Grand Mesa, Uncompahgre, and Gunnison (GMUG) National Forests.
GMUG will also provide over 70 smaller trees to decorate offices throughout Washington, D.C.
GMUG is looking for 10,000 ornaments, handmade from lightweight wood, metals, or recycled materials, that represent the Colorado spirit.
To make it on the tree, send in your ornament(s) to the following address by September 1:
Grand Mesa, Uncompahgre and Gunnison National Forests
Supervisor's Office Attn: Cande Read
2250 South Main Street
Delta, CO, 81416
Looks like it really is Christmas in July.
5 Great Outdoors Survival Tips From Boulder County Sheriffs
Enter your number to get our free mobile app