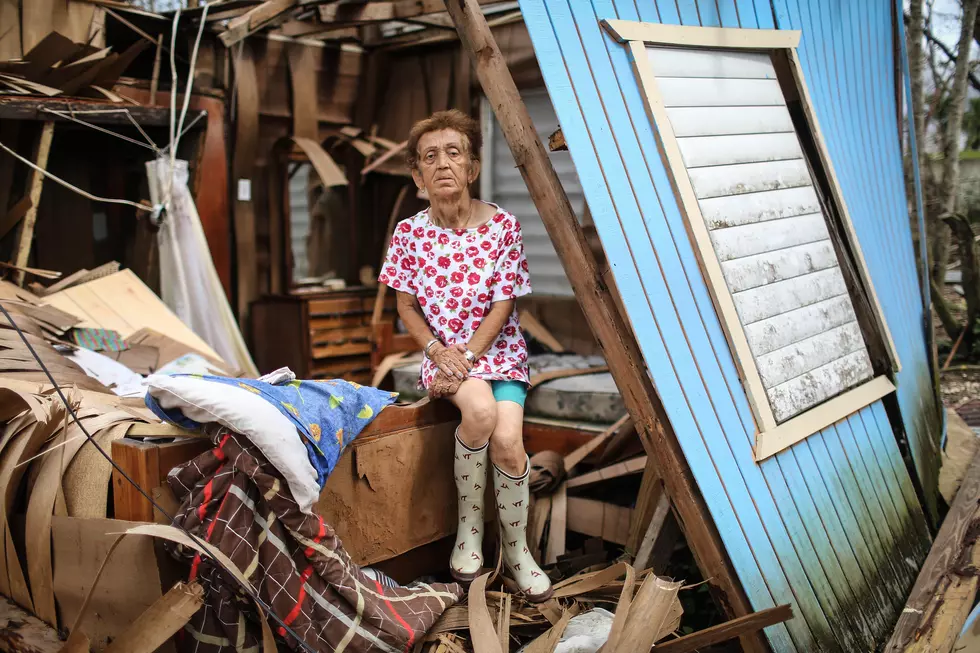 Puerto Rico Hurricane Relief Fundraiser Touches Home for Grand Junction Woman
(Photo by Mario Tama/Getty Images)
It may be 3000 miles away, but the aftermath of Hurricane Maria in Puerto Rico is touching home for a Grand Junction woman, organizing a local fundraiser  to aid victims of the storm.
Juvian Farinacci, of Grand Junction, was born and raised in Puerto Rico before moving to Grand Junction three years ago. Her family is still there and dealing with the aftermath of hurricane Maria. Juvian says her mom is washing clothes for about 10 people and feeding them out of her home. Her dad is giving boxes of supplies to his employees. It was a week after the hurricane before Juvian knew her grandmother was safe, so it's been a troubling time for this Puerto Rican native.
Juvian has been instrumental in organizing what is being called a Pokerrican Fundraiser to benefit Iglesia Catacumba 5, a ministry providing relief in Puerto Rico and to also help the Red Cross. She was in the studio to talk about a special event to raise funds to help with those relief efforts in Puerto Rico.
A Texas Hold'em Tournament is being held Wednesday, October 25 at Buffalo Wild Wings in Grand Junction with proceeds going to help Puerto Rico's hurricane victims, nearly 20% of which are still without electricity.
We don't hear as much about the devastation and recovery efforts in Puerto Rico as we did earlier, but the fact is, the long recovery process is still going on, and there is still a great need for a lot of suffering people. This will be a fun way to reach out and touch these hurting people.
The fundraising tournament is being held from 6pm-10pm with a $50 buy-in and plenty of prizes. Those that don't play Texas Hold'em but want to contribute can stop by and donate. All day long, Buffalo Wild Wings will be donating 10% of proceeds to the cause.