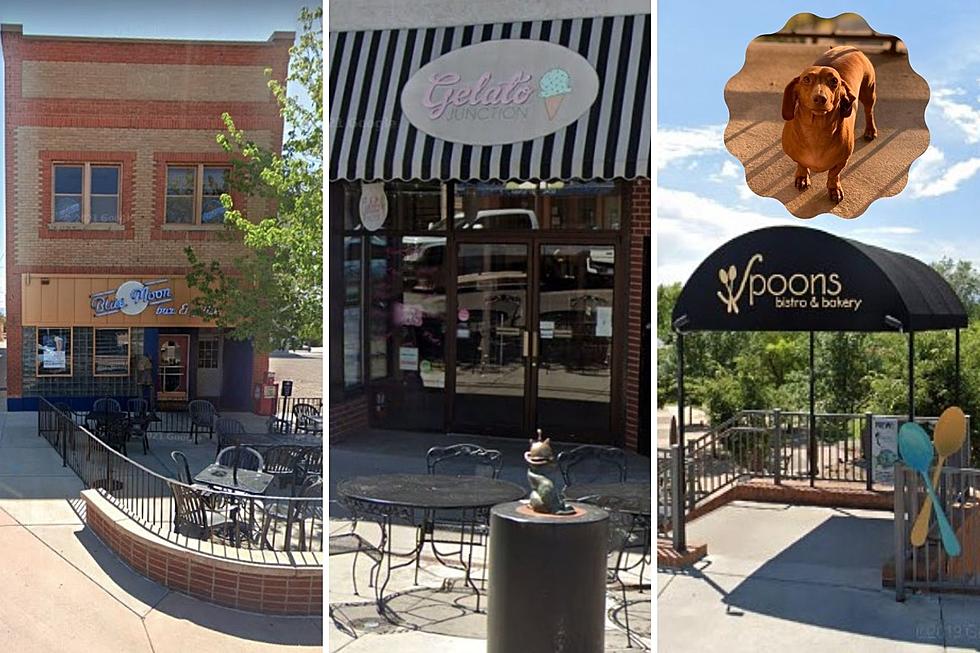 The Most Popular and Pet-Friendly Places to Dine in Grand Junction, Colorado
Toni Gee, Canva
You don't have to worry about leaving your pet behind when dining out at these awesome local establishments in Grand Junction, Colorado.
You + Your Best Friend
As the saying goes, a dog is a man's best friend. Supposedly diamonds are a girl's best friend, but women typically tend to have more than one BFF. Personally, I'll take the diamonds and some super cute doggies too!
Unfortunately, unlike diamonds, dogs aren't always allowed into public eateries. Of course, that can be super disappointing, and searching the web for answers can be overwhelming and time-consuming. Thus, this list has been created to save you from stress.
What's the Law for Pets at Restaurants?
According to the Colorado General Assembly, SB 20-078 allows dogs on restaurant patios under the following conditions:
"The retail food establishment elects to allow pet dogs in its outdoor dining area, has a separate entrance to the area through which pet dogs may enter and exit without passing through the retail food establishment, does not use the are for food or drink preparation, and complies with any other control measures approved by the county or district public health agency;
The person who brings a pet dog to the outdoor dining area does not allow the pet dog on chairs, benches, seats, or other furniture or fixtures and maintains control of the pet dog, including leashing the pet dog or confining the pet dog in a pet carrier; and
The retail food establishment licensee ensures compliance with local ordinances related to sidewalks, public nuisances, and sanitation. "
Where to Go in Grand Junction, Colorado for Pet-Friendly Restaurants?
When you're looking for somewhere tasty to eat and have your fur bestie with you, check out these places!
12 Pet-Friendly Places to Dine in Grand Junction
Wondering where you and your pet can enjoy some quality time together? Check out our list of places that are happy to accommodate you and your pup!
Homeward Hounds: A Safe Shelter for Pets and People
Take a look at the nation's very first temporary housing facility that allows those experiencing homelessness to stay with their fur baby.
Exotic Pets You Can Own in Colorado
From alpacas to kangaroos, here are the exotic pets that you can own in Colorado.
Animals truly are the best thing ever, it's amazing how they show us, unconditional love. There are surprisingly lots of exotic animals that you're legally allowed to own here in Colorado.