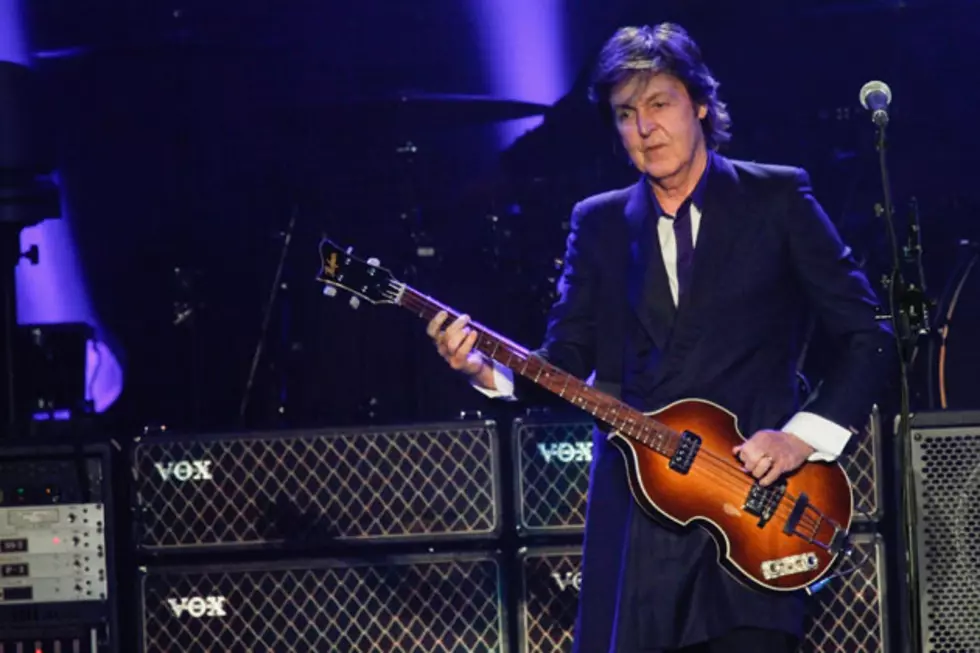 Paul McCartney Says He Will Never Retire
Janette Pellegrini, Getty Images
He's 71, content and wealthy beyond most people's wildest dreams, but that doesn't mean Paul McCartney is going to slow down any time soon. In a new interview, he says that he isn't going to hang up his rock n' roll shoes.
"For me, the main thing is I love making music so much," he told Terri Hemmert of Chicago's WXRT (via NME). "If I retired, I'd still do exactly what I do. So I may as well not retire...Retire from what? I'd do this for nothing."
It's not just making music that keeps him going, but also the knowledge that his music has touched so many people over the past 50 years. "I get so many people coming up to me on the street saying, 'Your music changed my life,'" he continued. "And I get a lot of cool musicians saying it, like Tom Petty and Dave Grohl."
McCartney called Hemmert, an acknowledged Beatles expert who regularly speaks at Beatles conventions, earlier this week to premiere his new single, 'New' from his forthcoming album of the same name. Produced by Mark Ronson, our review called it a "welcome return" and said that McCartney "hasn't sounded so springy and playful in years. With musical nods to both 'Sgt. Pepper's Lonely Hearts Club Band' and Wings' lightest '70s hits, the song is a dip into a past when pop music wasn't such a dirty word."