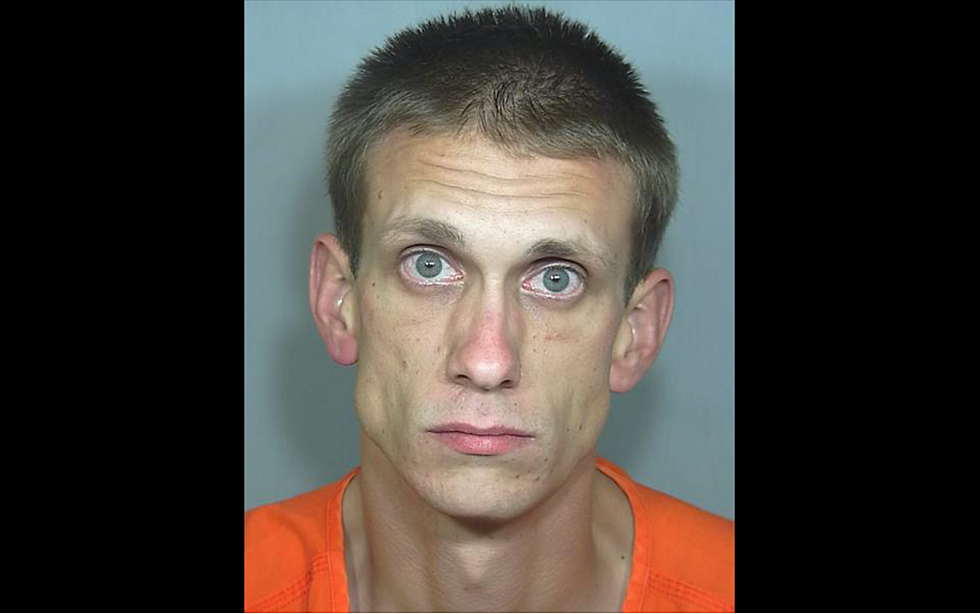 Meth Found in Man's Butt at Weld County Jail
Weld County Sheriff's Office
This is just one of those stories that's going to give you a visual you didn't know you were going to get. Sorry, not sorry. Matthew Squires was taken into custody on Dec. 18 on suspicion of violating the terms of his probation. Officers pulled over Squires' vehicle for expired plates. Upon further discovery, Squires was driving under restraint and without valid insurance.
When booked into the Weld County Jail, deputies noticed that two plastic baggies were wedged in between Squires butt cheeks. The baggies contained a total of 22.4 grams of methamphetamine. For those of you not up on your grams to ounces conversions, that is a little more than three-quarters of an ounce. Additional charges have been brought for unlawful possession of a schedule 2 controlled substance with intent to distribute and introduction of contraband into a jail facility. Both felony charges.
Squires has 10 other charges that include three in Weld County, Five in Longmont and two in Boulder. One of which he is accused of a second-degree felony assault by strangulation.