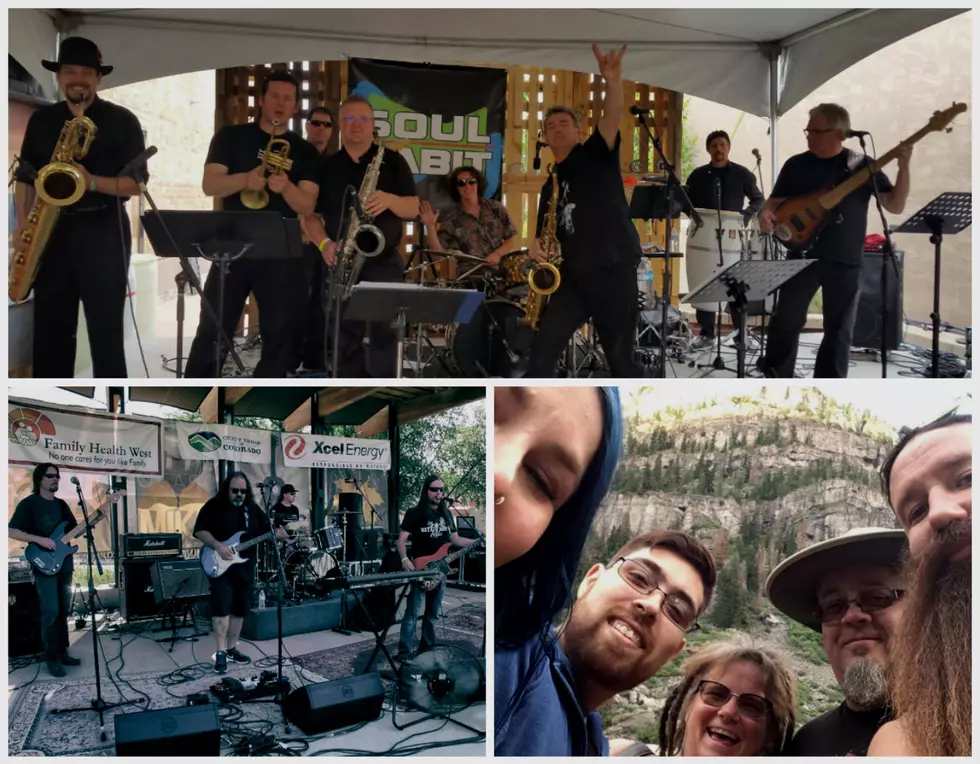 Look Who's Coming to Western Colorado's 'Local Jam 2019′
Soul Habit / El Camino Burnout / Jack + Jill via Facebook
A gathering of Western Colorado's best local bands is less than a month away. Check out the lineup for Grand Junction's "Local Jam 2019."
Before long, many of your favorite Western Colorado musicians and singer/songwriters will gather for this annual event. Local Jam 2019 is coming to the Amp at Las Colonias Park for two days, August 24 and 25, 2019. The event runs both days from noon to 10 p.m.
According to their official webpage, "Local Jam 2019 promises to be the best yet. Great food, amazing beer, plus vendors, friends and 2 days of non-stop music from all of your local favorites."
According to the webpage, tickets are limited. I'm not entirely sure why they are limited considering it's an outdoor venue with almost unlimited seating, but, in any event, they are limited.
 So, who's playing this year? Here's the lineup:
Wow! That's a lot of bands and a ton of local music. Chances are you know at least one person playing in one of the ensembles listed above. Chances are you know several. Come support them and their craft at this amazing event.
Please note: This is the year 2019, and things are what they are. No outside alcohol or weapons of any kind will be permitted on the premises. Those caught with either will be asked to leave and will not be allowed to back into the venue.
A two-day pass to Local Jam will run you $25. You can get single day passes, with Saturday and Sunday single-day passes running $15 each.
Don't miss your chance to catch a TON of live music with your favorite local bands. This is a once-a-year event, so don't let it pass you by.