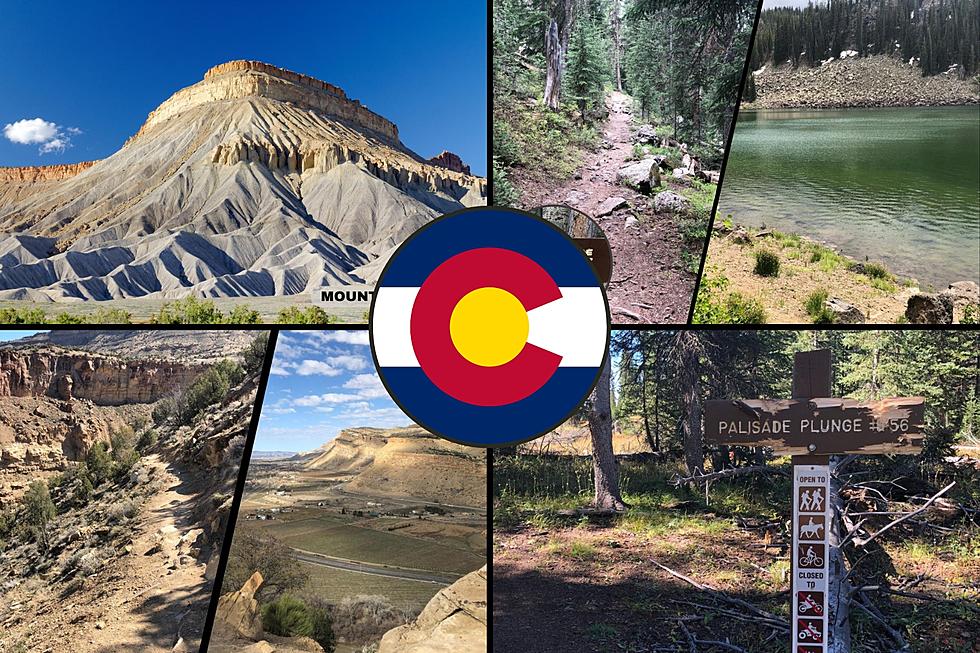 Grand Junction Bucket List: 10 Things Everyone Should Do At Least Once
Canva Pro
It's no secret that Grand Junction is one of Colorado's top outdoor communities. What might be a secret is how much there is to see and do on the Western Slope. Grand Junction is the kind of place that offers something new each time you visit.
We asked you about creating a Grand Junction Bucket List of activities that everyone should do once. What kinds of activities would you add to the list below?
Hiking in Grand Junction, Colorado
You can't come to Grand Junction and miss out on all the fresh air and sunshine. There are tons of beautiful places around the Grand Valley that are good for the soul. Included in the list below are two essential hikes that are absolutely part of the Grand Junction experience. From trails high up on the Grand Mesa to one of the most inspiring walks through the Colorado National Monument, we've got hiking covered below.
Mountain Biking in Grand Junction, Colorado
Fruita/Grand Junction has to be a part of the conversation when talking about Mountain Biking in Colorado. From the Palisade Plunge to the Kokopelli Trail, access to some of the best trails in Mesa County is found around Grand Junction.
Live Music in Grand Junction, Colorado
Start the day on the trails, and wrap up the night under the stars with a concert at Grand Junction's Las Colonias Amphitheater. The summer of 2023 features some great concerts with tickets available now. Grand Junction's live music scene gets bigger and better every summer. Find out more about summer concerts in Grand Junction below.
Let's get this bucket list started.
Grand Junction Bucket List: 10 Things Everyone Should Do At Least Once
What are some things everyone should do at least once when they visit Grand Junction and Western Colorado? How about a top ten from people that actually live right here in the Grand Valley? Scroll on for ten bucket-list-worthy things everyone should do once when in Grand Junction, Colorado.
MORE: Enjoy an Easy Day Trip to These Iconic National Parks and More
You are about to be reminded just how many National Parks are within a few hours of Grand Junction.
PLAY: An Easy Guide to Grand Junction City Parks Ranked Smallest to Largest
Ready to get out and enjoy some time in the park this year? Grand Junction parks are a great place to enjoy fun outdoors. Many of them have basketball hoops, trails, playground equipment, picnic tables, and restrooms. Scroll on to take a closer look at 33 Grand Junction city parks ranked from smallest to largest by acres (not including skate parks or boat launches).