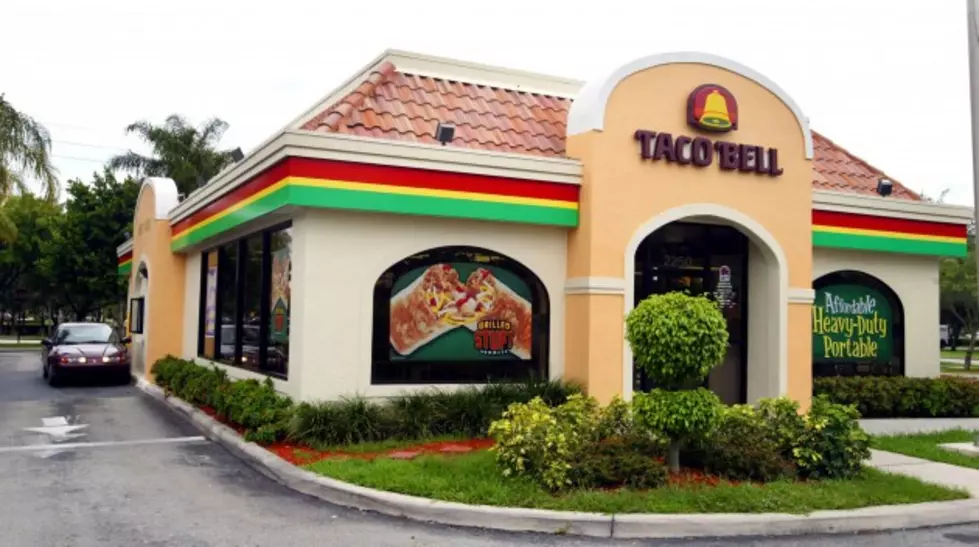 How to Get Your Free Taco at Taco Bell
Getty Images
Everybody can get a free taco at Taco Bell, but don't thank LeBron James.
Sure, the Cleveland Cavaliers beat the Golden State Warriors on the road Monday in game 5 of the NBA finals, but that's not why we are getting free tacos.
The free taco actually comes from Golden State's win in game four of the series when they won in Cleveland. In its Steal a Game, Steal a Taco Promotion, Taco Bell promised a free taco to everyone in America if a team was able to win on the other team's home court.
On June 21, between 2PM and 6PM you can get one free taco at participating Taco Bell locations. There doesn't seem to be any strings attached - no purchase necessary.But, in reality, who would walk in and just get ONE taco. Not me!
If you choose to take advantage of the offer, you will get your choice of a Doritos Locos Taco.
By the way, Cleveland's victory in game 5 doesn't mean another free taco day. There's only one day - and June 21 is the day.