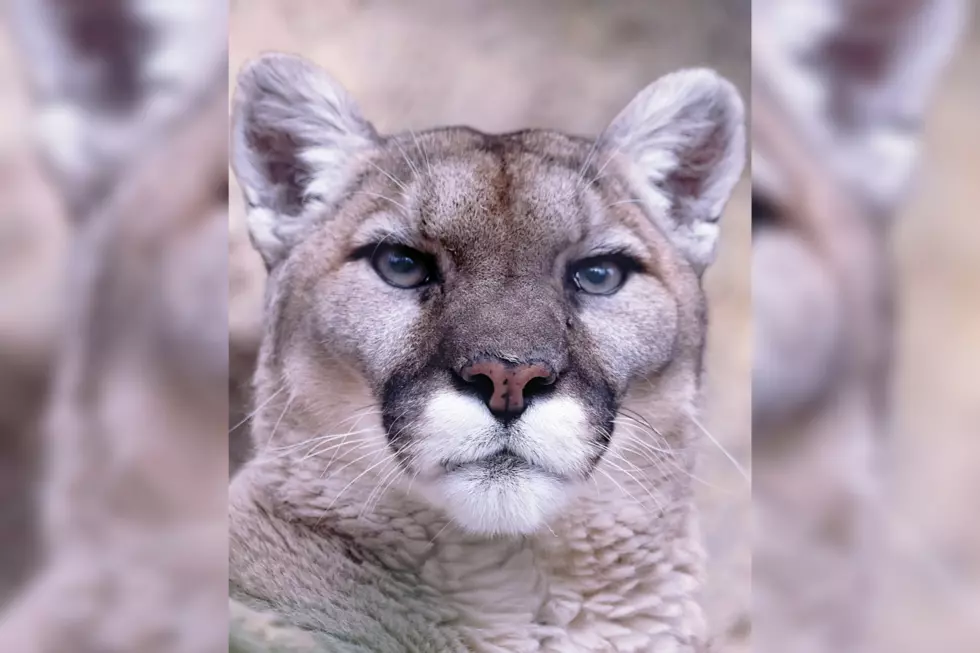 Grandma Kaya's Legacy: Cheyenne Mountain Zoo Mourns Mountain Lion
Cheyenne Mountain Zoo Facebook
The Cheyenne Mountain Zoo is mourning the loss of a beautiful mountain lion, Kaya. This is the legacy of Grandma Kaya,  who would've turned 14 next month.
Kaya's legacy started in 2006 when she was an orphan found in the wild in Wyoming. Kaya and her brothers, Yuma Tocho and Motego lived together with their entire lives. Yuma passed away on July 2016, Motega in February 2019 and Tocho in April 2019. But Kaya wasn't alone for too long.
About a month later three six-week-old mountain lion kittens moved in with her. This is how she became Grandma Kaya. She showed the three little kittens around, playing with them and grooming them and taking care of them. Kaya napped with the babies in the same sunny spot she took naps with her brothers.
Grandma Kaya even let the kittens groom her while she rolled on her back, obviously enjoying their company. Kaya lost her vision as she got older so the kittens learned not to surprise her, but to approach her slowly and make lots of noise to let her know they were coming. Grandma Kaya had to put the kittens in place numerous times and she always did it with lots of love.
Kaya passed away on Saturday night and would've turned 14 next month. Kaya's legacy truly shows the circle of life. She went from being a little orphaned mountain lion kitten to growing up and learning her way with her brothers, to teaching and taking care of other orphaned mountain lion kittens as Grandma Kaya.
Kristen Cox was Kaya's trainer since 2008 and will never forget Kaya. Kristen says:
I'll miss her raspy chirping and our quiet times just hanging out...Knowing that you've developed that wonderful, trusting, positive relationship enough that she's talking back was so rewarding. I will miss so much about her, but I'm so glad these kittens will keep her memory alive.