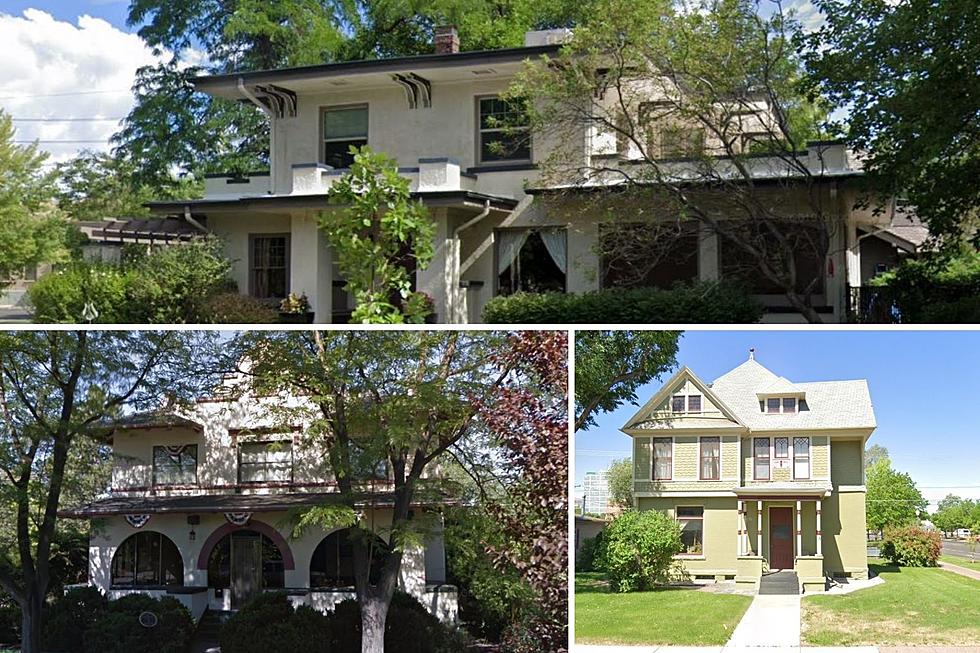 Check Out Grand Junction's Historic Residential District
Google Maps / Canva
Grand Junction has a lot of history, and one section of the city has so many homes dating back to the late 19th and early 20th centuries that are still intact that they have been named part of Mesa County's only historic residential district.
Location in Grand Junction
The area of Grand Junction that contains these homes has been named the North 7th Street Historic District and occupies a stretch of North 7th Street between White and Hill Avenues.
Only District of its Kind in Mesa County
The North 7th Street Historic District was added to the National Register of Historic Places in 1984 and remains the only district of its kind in not only Grand Junction, but all of Mesa County.
Doctors, Business Owners, Mayors
The homes located in the North 7th Street Historic District in Grand Junction were once owned by renowned local doctors, owners of businesses such as Latimer-Goodwin Chemical Co., Pastime Mercantile Co., and GJ Cement Block and Sidewalk Co., as well as former mayors of the town.
Take a virtual tour of Grand Junction's North 7th Street Historic District:
Check Out Grand Junction's Historical Residential District
The North 7th Street Historical Residential District is the only one of its kind in Mesa County.
Historical Sites in Mesa County You Should Know About
Mesa County has a lot of history, and here are 26 historical sites in the county that you should know about.
Colorado's Scenic and Historic Phantom Canyon Road
We don't know if Phantom Canyon Road is haunted, but anyone who drives this narrow southern Colorado road will have their share of scary moments with sharp, narrow turns, steep unguarded drop-offs, and old bridges. The payoff is some amazing canyon views on one of Colorado's most scenic and historic drives.
Travel Back in Time and Visit These Historic Places Around Colorado's Mesa County
Enjoy a tour through Grand Junction as we check out the listings of historical places throughout Mesa County.
Look: Historic Home Built in 1909 on 7th Street in Grand Junction
This historic home on 7th Street in Grand Junction that was built in 1909 is currently for sale. The Grand Junction home still has its original hardwood floors.