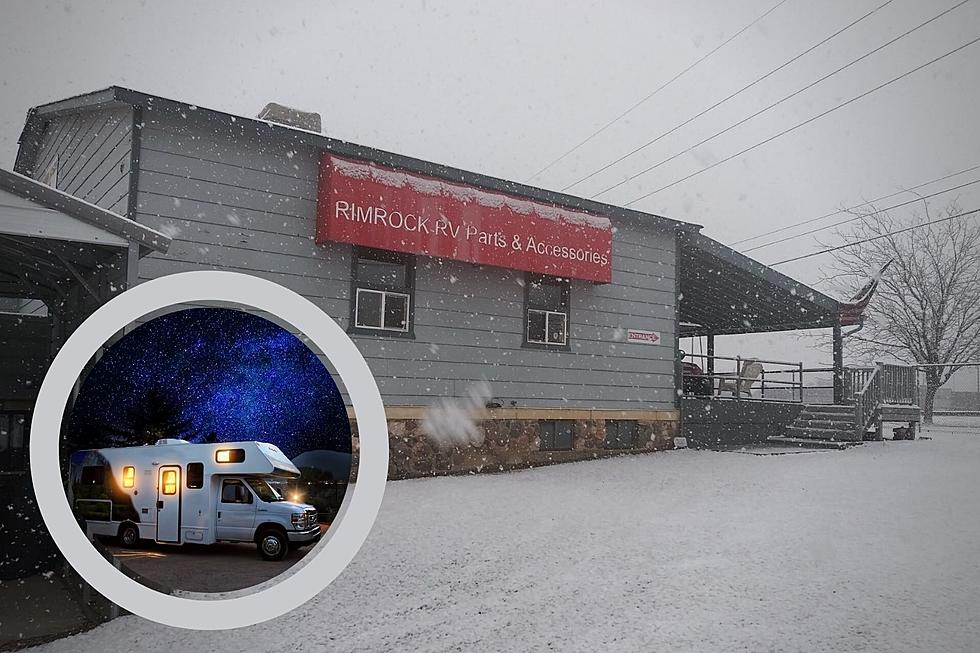 Grand Junction Colorado RV Dealership Riding Off Into the Sunset After 16 Years
Waylon Jordan / Canva
After more than 16 years of service in Grand Junction, Colorado, a locally owned and operated business will soon be riding off into the sunset.
If you're a camping or recreation enthusiast, you probably know this business well. After a long and successful run, the owners have decided it's time to retire.
The RV Dealership on Rimrock in Grand Junction Colorado
Earlier today I stopped by Rimrock Trade Center at 2541 Highway 6 & 50. In other words, the RV dealership near the Rimrock Walmart and American Furniture Warehouse. This is the store dealing in new and used RV's, parts, accessories, and pretty much anything you can think of when it comes to campers, toy haulers, etc.
I've visited this location several times over the years. If my memory is at all accurate, which is highly unlikely, this is the location where I purchased an electric jack as a Christmas present for my parents. Looking back, the staff was very friendly, helpful, and offered a great deal on the product.
A Locally Owned Grand Junction Business
Looking at their official webpage, their bio reads:
Rimrock Trade Center is a family owned and operated RV Dealer with over 55 years of experience in the RV sales industry.
This would be a perfect example as to why so many people love shopping locally-owned businesses. Their webpage adds, "Experience our no-pressure RV sales staff and find out why Rimrock Trade Center is the best Colorado RV Dealer today!"
How Long Will They Remain Open?
I had a chance to speak with the staff earlier this morning, Friday, January 21, 2022. According to them, they'll remain open until sometime in March 2022. In the meantime, the property has already been sold.
They still have a number of units on the lot. There's a toy hauler which most will find tempting. For the rest of us, there's a very affordable tent trailer available as well.
Happy trails to the owners and staff. That was a long, successful run in Grand Junction. Again, that tent trailer is very tempting.
Grand Valley Businesses Praised With the Best Customer Service
Here's a list of 30 Grand Valley businesses that are being praised for having the best customer service.
Grand Junction Restaurants That Could be Franchised
Grand Junction Restaurants You Need to Show Out-of-Towners
Here's a list of Grand Junction restaurants you need to take out-of-towners to. These Grand Junction restaurants are sure to impress your guests.