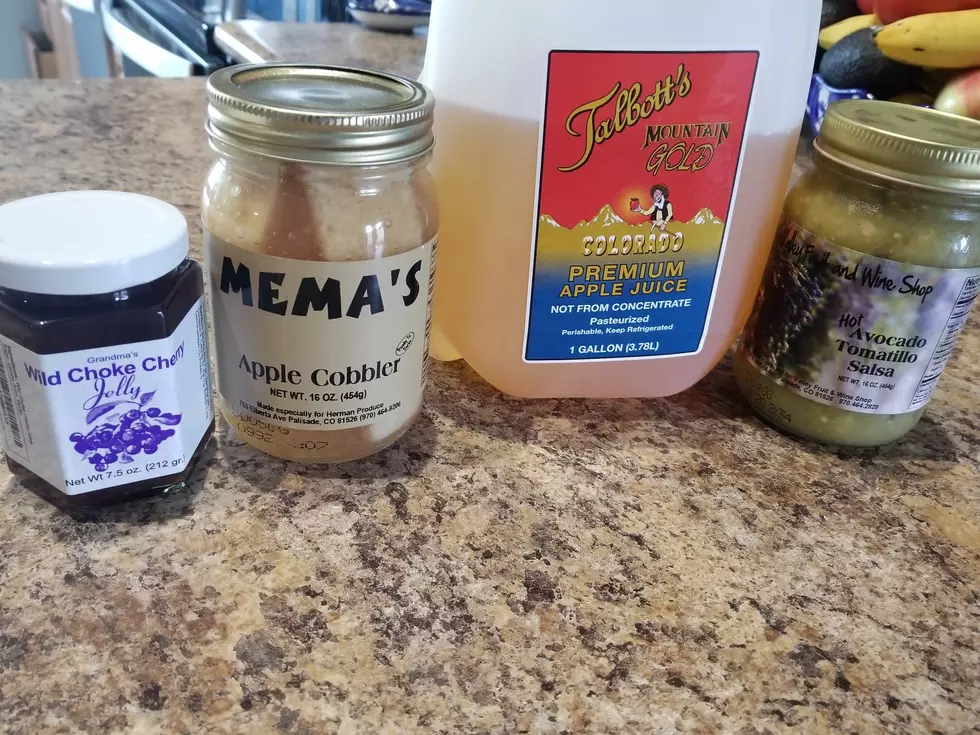 Found Some New FAVORITE Items Shopping in Palisade
Billy Jenkins
Over the 4th of July weekend, we went on quite a few adventures. Golfing, swimming, and visiting some local shops were among some of the most things we did. While it's always fun to visit shops and look for new products I had no idea that I was going to come across so many items that will now become necessities in my kitchen.
Before I even start talking about these products know that this is not an advertisement, these products are just so tasty I had to share them with you.
First up was the Hot Avocado Tomatillo Salsa. Really, a homemade salsa was the only thing I wanted to pick up while shopping, and I'm really glad to have found this one. It has a thicker texture so it doesn't fall off the chip and the flavors and heat stay with you after the chip is gone. Delicious.
Next up is the always fantastic Mountain Gold premium Apple Juice from Talbott's. My first sip caught me off guard as it almost tasted like a cider to me but the taste was amazing. It didn't take long until I had to have more which lead to us needing a gallon for home.
Every person who loves Apple Cobbler should try some from Mema's. It's very simple, just dish yourself some vanilla ice cream and spread some of the apple cobbler deliciousness over the top of it. The flavor is indescribable and will take care of any sweet tooth you have.
Lastly was the Wild Choke Cherry Jelly, my father-in-law grew up on Choke Cherry Jelly so they both ask us whenever possible to pick up a jar. They both request that it has to be homemade. In the past, we have brought him syrups and jams that were okay, but I'm sure he will love the one we got for him.
It's clear that we have some new favorite products in our house. What are your favorite local products?
Enter your number to get our free mobile app
11 Bucket List Items When Visiting or Living in Grand Junction