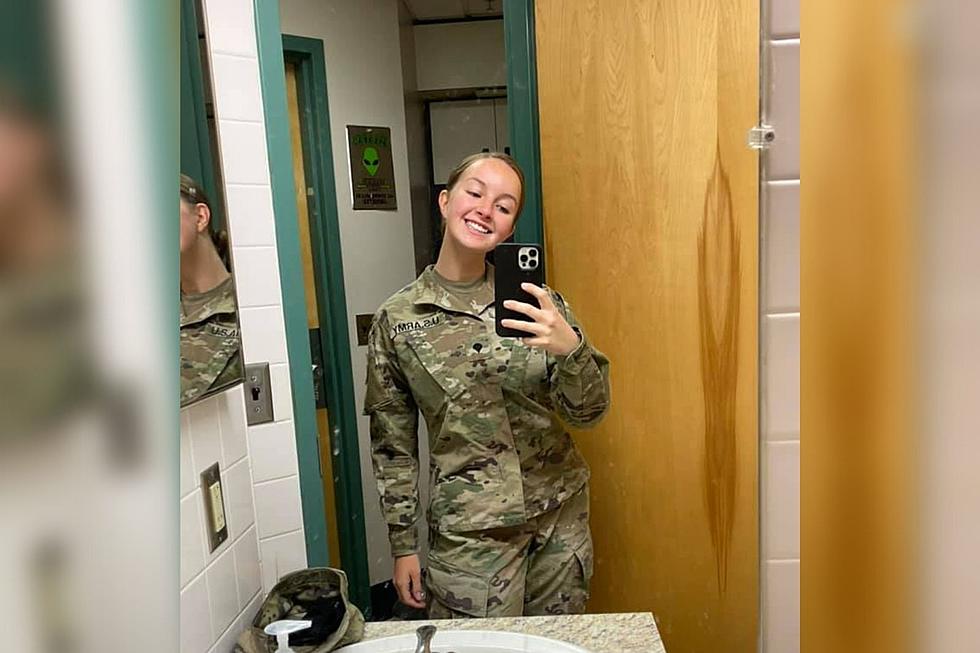 Maura Spence Carroll: Fort Carson Soldier Crowned Miss Colorado
Maura Spence Carroll Facebook
For the first time ever, the winner of the Miss Colorado competition is an active-duty military service member. Fort Carson soldier Maura Spence Carroll has been crowned Miss Colorado.
Maura Spence Carroll has been dreaming of and working toward this day for years. She stated on her Facebook about how the Miss America organization has helped her grow over the last 8 years and how excited she is to represent Colorado.
She competed as Miss Fort Carson against 11 other Colorado women and won. Maura Spence Carroll aka Miss Colorado serves with the 2nd Battalion, 23rd Infantry Regiment, 1st Stryker Brigade Combat Team, 4th Infantry Division as an intelligence analyst, according to KOAA.
Miss Colorado focused on the importance of mental health among soldiers and veterans. She stated how when more people get healthcare, the suicide rates of both military members and veterans are reduced.
According to KOAA, Maura Spence Carroll was recently diagnosed with ADHD and thinks that being honest and allowing others to see your struggles, will hopefully inspire others to receive care too.
Miss Colorado can't wait to compete at the 100th anniversary of Miss America, according to her Facebook. She also thanked everyone for all of their encouragement and support and stated she's eternally grateful for it.
It's outstanding how Maura Spence Carroll has literally made history as the first active-duty military service member to be crowned Miss America, ever. We'll be cheering her on in December during the Miss America competition and hope she's crowned Miss America too.
Grand Junction Best Friends: Alexa Webb + Khristine Van Horn
It's National Best Friends Day so here's a story of friendship. This is how Grand Junction's Alexa Webb and Khristine Van Horn have stayed friends for 10 years.
If Grand Junction Pets Had a Job, This Is The Job They Would Have
Grand Junction's pets as humans would be security guards, food critics, lunch ladies, and more. If Grand Junction pets had a job this is the job they would have.
Grand Junction's Dan Welsh Teaches Us How to Roast Coffee
Grand Junction's master coffee roaster Dan Welsh has been roasting coffee for nearly 30 years. Dan taught us how to roast coffee step-by-step.