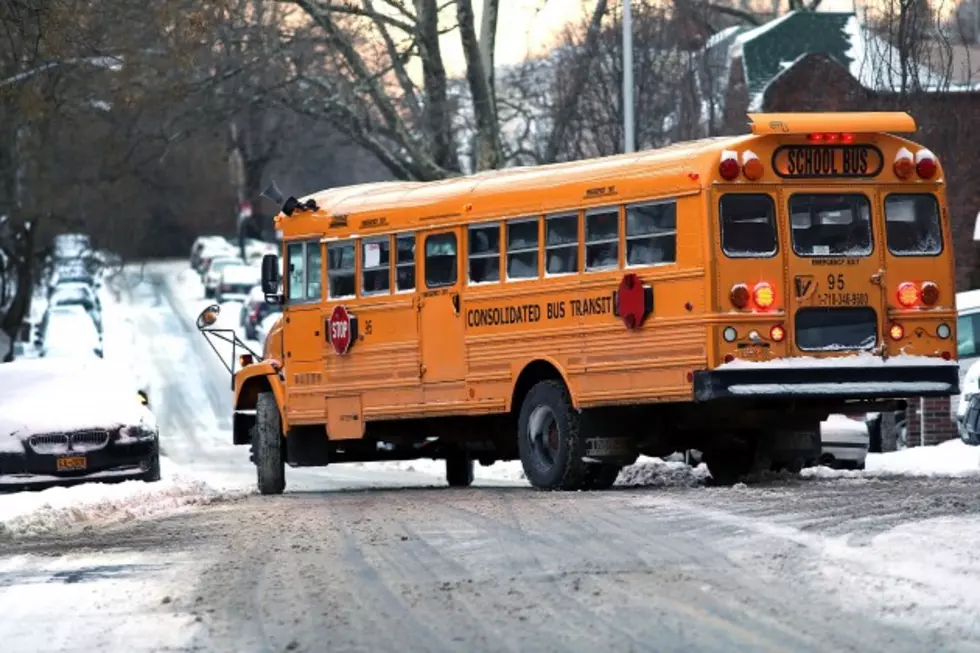 Emergency Reunification Process in Place for Palisade Students
Getty Images
Mesa County School District 51 is attempting to send out emergency information to parents of students in the Palisade area, particularly those parents who have students attending Palisade High School, Mount Garfield Middle School, and Rocky Mountain Elementary.
At approximately 2:30 p.m. today (Friday), Rocky Mountain Elementary was placed in Shelter-in-Place due to law enforcement activity in the area. Due to the law enforcement activity, certain buses for Palisade High School and Mount Garfield Middle School will not run this afternoon.
The affected buses for Palisade High are 47, 66, 68, and 90, and busses for Mount Garfield are 84, 104, 106, and 114.
Parents who have students riding the above mentioned school buses will need to pick up their students at the schools.
In the meantime, Rocky Mountain Elementary students will not be released as normal, and Rocky Mountain will operate a reunification process. Parents are asked to go to north side of Rocky Mountain Elementary with ID and pick up their student.
For more information, call 254-5100.