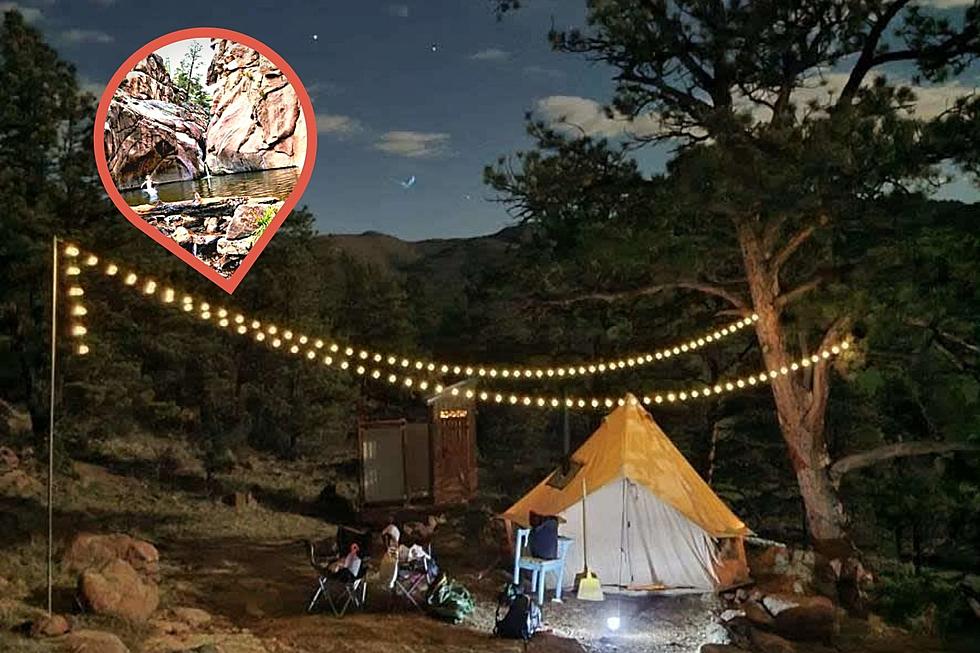 Dreamy Glampsite is 5 Minutes from Colorado's Paradise Cove
Hipcamp.com/Canva
For outdoor enthusiasts who enjoy spending the night under the stars, but might not want to fully rough it, there are plenty of luxurious "glampsites" to be found throughout Colorado.
From beautifully-designed treehouses to chic covered wagons, these accommodations are definitely a step up from the typical tent in the woods.
This Colorado Glampsite is 5 Minutes from a Secluded Swimming Hole
This off-grid glampsite is just five minutes from Paradise Cove.
This Colorado Frontier Tent is a Great Off-Grid Getaway
Check out what this unique hipcamp in the Rocky Mountains has to offer.
Western Colorado People Enjoying Their Lives - Robert Grant Photos Found In a Box
Here's another gallery showcasing Robert Grant photos from Grand Junction and Western Colorado. These were found in a box marked "People Identified." Images in this gallery range from the 1950s up to 1985.