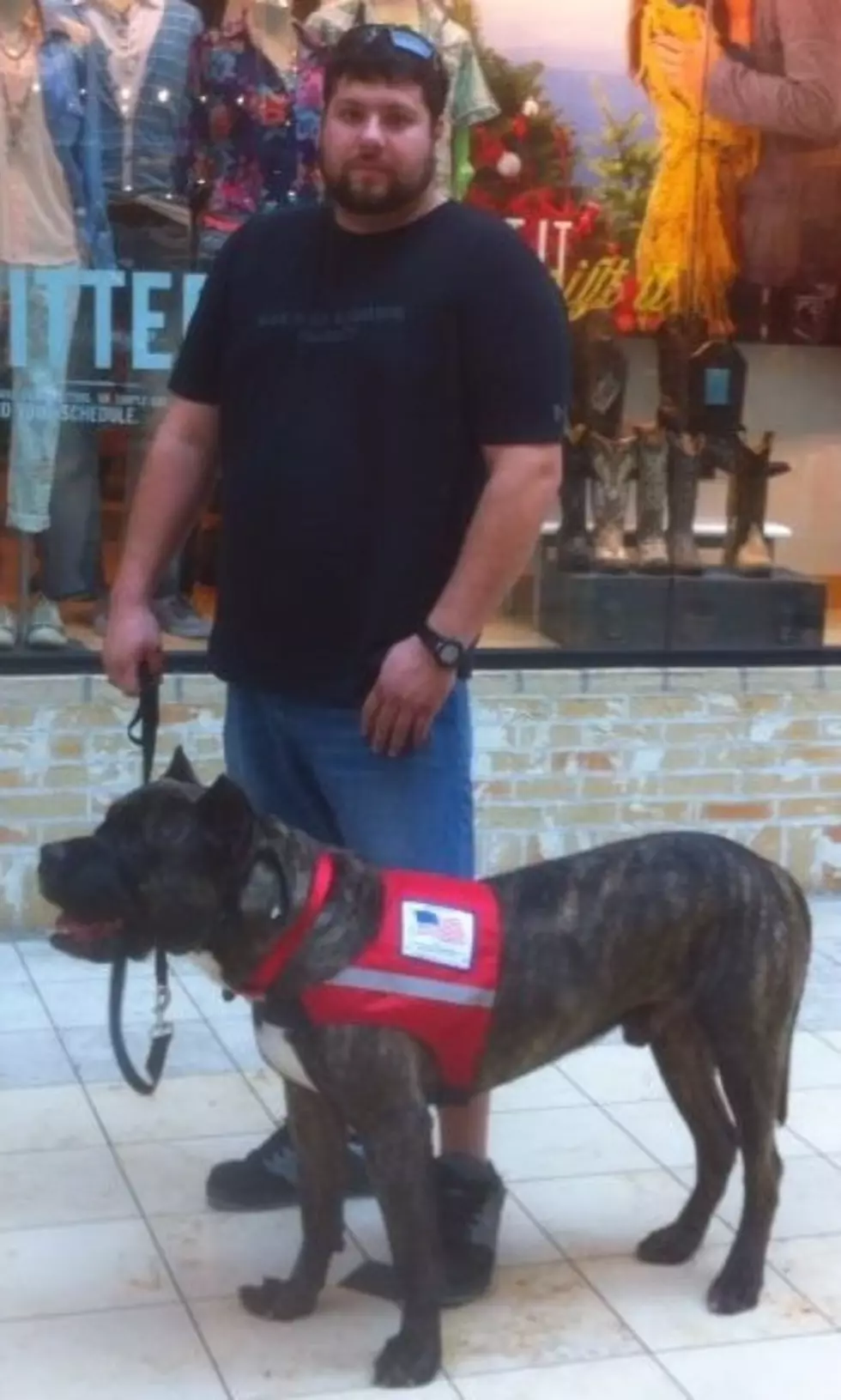 Disabled Veteran's Service Dog — Dutch — Has been Sentenced
Dogheirs.com
Last week we posted a story about a Disabled Veteran in Montrose that needed your help with saving his service dog Dutch. Many details on the case were withheld from the media until recently.
Dutch was being watched by his former owner when he got into a fight with one of the ladies dogs. The owner tried to break up the fight and was bitten in the thigh, buttocks and hand before she was able to escape. Dutch was beaten with a tiki torch, not a medal pole as was reported earlier, to stop him from fighting the other dog. Dutch severed many lacerations and bruises and was taken to the veterinarian for care. The woman who was injured has incured over $28,000 in medical bills from the incident.
Dutch, apparently has a history of fighting with other dogs. Also, reports had said that Dutch was a service dog. Which is somewhat true. Dutch didn't become a registered service dog until after the incident. When Jeremy found out about the incident and that his dog was most likely going to be put down, he got Dutch registered as a service dog.
The Judge ruled that there were many red flags in Dutch's behavior and he doesn't want to take a chance that this may happen again. That's why the judge decided on euthanasia, not rehabilitation as Jeremy Aguilar requested. Judge Brown ruled that the dog not be euthanized until appeals have been heard. The Judge also handed down sentences on Jeremy to spend 20 days in jail (18 days suspended, two days served) and $500 in fines ($250 suspended). He is also required to pay $1,000 in restitution to the victim.
The story became an internet sensation when it was published by Dogheirs.com. Thousands of stories were shared on the internet including Facebook, where a page for Dutch was created and received 22,591 likes. Over 260,000 people signed the petition to save Dutch, but this was all before the facts of the case were released. For the complete story click here.