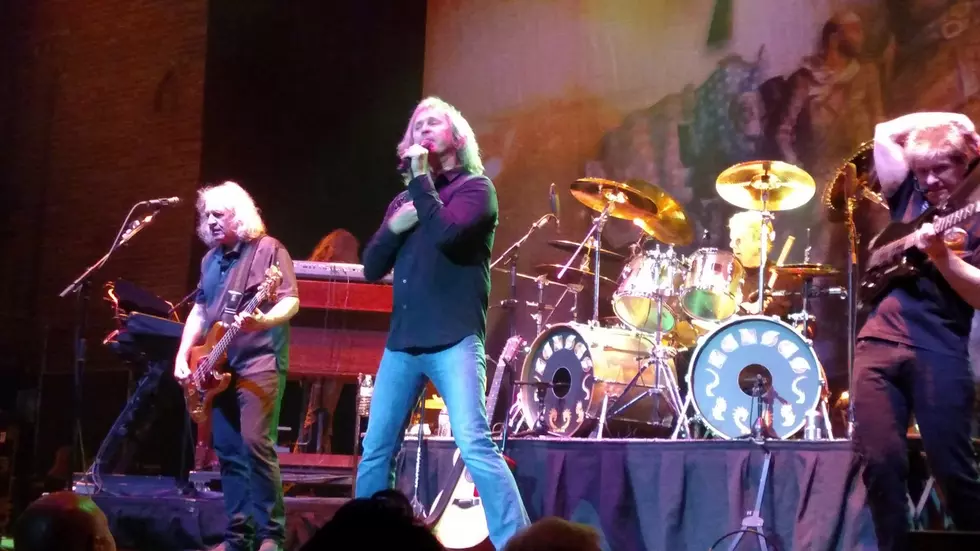 Concert Review: Kansas Torches the Avalon
Zane Mathews
Kansas did not put on a good concert Thursday night at the Avalon Theatre in Grand Junction. They put on a great show.
It's possible that many concert goers  who went to see Kansas, did so with low expectations. After all, the band has pretty much been around in some form or another  for more than 45 years and lost its original lead singer two  years ago. How could it possibly be the same -- or as good?
Prior to Thursday, I was a Kansas virgin - my first time to see them in concert. I have nothing to compare them to -- except the recordings that made them famous. But, I have to say this was as fine of a rock concert I have ever attended.
The band wasted no time in delighting the audience with "Point of Know Return". "Play the Game Tonight" followed soon after, and before they were 30 minutes into the show presented the classic "Dust in the Wind." This was the defining moment of the evening.
Not only is "Dust in the Wind' their biggest hit, it is iconic in rock and roll history. Is it going to sound anything like the original? Can Ronnie Platt deliver the stellar vocals this song requires? Is this really and truly Kansas?
Well, Platt more than adequately delivered, demonstrating great vocal control - and a vocal arrangement that nearly mirrored the Steve Walsh original. They nailed it! I've posted the video below for you to hear, but don't be fooled by what you hear. The audio quality of a cell phone video (which the band actually encouraged) combined with several hundred people trying to sing along prohibit  you from being able to fully appreciate how amazing it was in person.
I fully agree with the comments one concert attendee posted on Facebook.
Platt KILLED IT (Steve Walsh should be proud), Vocal Hamonies SPOT ON!
Musically could not have been 'tighter'...
Orchestrated Rock at it's best. - Evan
The musicianship of Kansas is absolutely phenomenal. Original members Rich Williams on electric guitar and Phil Ehart on drums take a backseat to nobody in the industry. Violinist David Ragsdale, who joined the band in 1991 was incredible. A violin in a rock and roll band is just way too cool, and Ragsdale is a master.
Ronnie Platt could make us forget long-time Kansas lead singer Steve Walsh -  who, for so many years was among the best singers in rock and roll. Platt's vocals were spot on - clear, on pitch, unstrained - and a thrill to listen to.
An hour and fifteen minutes into the show, the band walked off the stage - but the 800-plus in the Avalon knew there was more. I have to say, the band waited an uncomfortable amount of time before coming back on stage for the encore. It was a full minute or more before they re-emerged to finish the show with "Fight Fire With Fire" and  "Carry on Wayward Son", which brought the crowd happily to their feet to stay.
I can't imagine anyone leaving the theatre disappointed because the place was on fire the entire evening. Kansas absolutely hit it out of the ballpark on this night in Grand Junction, Colorado.