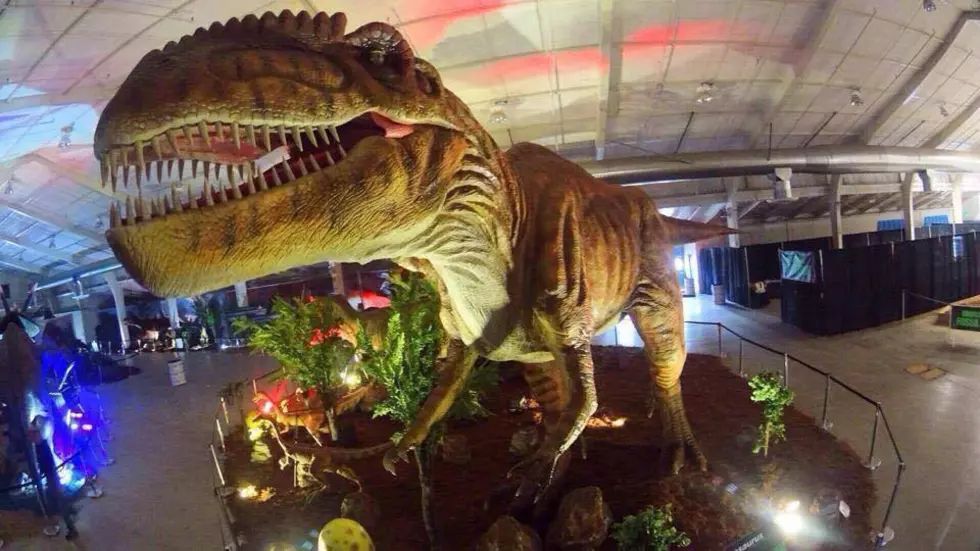 Jurassic Quest Returns to Grand Junction in 2016
Jurassic Quest via Facebook
The dinosaurs are back and there are more than ever as Jurassic Quest returns to Grand Junction for a second consecutive year.
Jurassic Quest organizers say the event has doubled in size since its appearance in Grand Junction a year ago.
The exhibit now features 80 animatronic life-sized  dinosaurs and new and larger dinosaur rides and animatronic dinosaur rides.
Fossil digs are part of the exhibit along with paleontology and fossil stations, a science station, cinema, and dinosaur bounce houses. The kids, no doubt, will enjoy the bungee pull, face-painting, and a green screen photo opportunity.
Jurassic Quest will be at the Mesa County Fairgrounds September 9-11.
Friday, 3PM-8PM
Saturday 9AM-8PM
Sunday 9AM-&PM
Tickets prices are $15 for kids ages 2-12, and $20 for ages 12 and up. Tickets for Jurassic Quest can be purchased on-line.