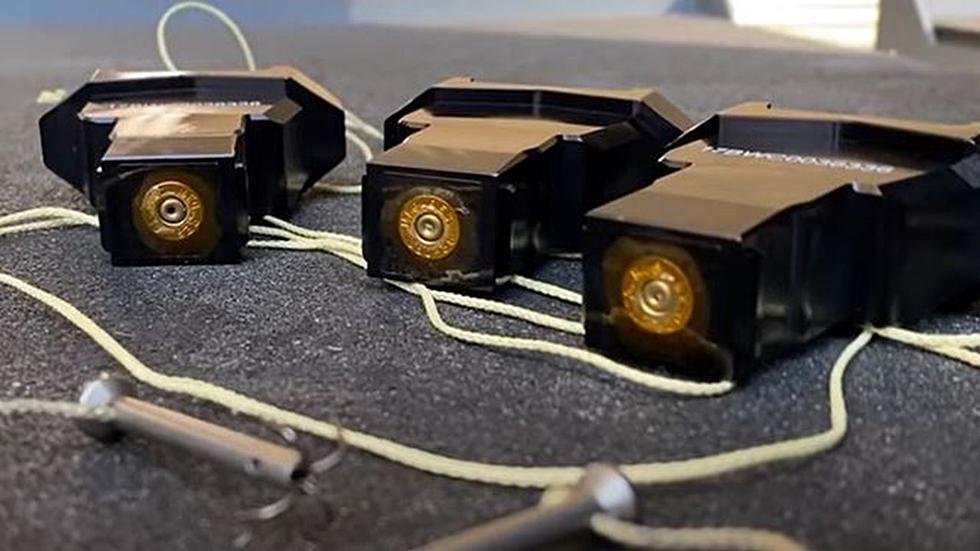 Colorado's Police Force Is Now Using BolaWraps: But How Do They Work?
YouTube/Wrap
Many Colorado police agencies are now using BolaWrap devices to detain individuals in the field. What exactly are these 'lasso' things?
When I hear that Colorado police officers now have 'lassos,' you want to find out more about them, because I immediately think of either a cowboy taking down a calf or Wonder Woman. This device is based on an ancient hunting weapon.
A BolaWrap is a Kevlar cord that flies out towards the intended target (10-25 feet away) and then wraps around the individual's torso or legs. Little hooks on the ends of the wrap dig into the person's clothes.
Wrap, the makers of BolaWrap describes the device:
The BolaWrap's surprising sound and ability to restrict an individual's movement buys officers time and makes it safer for them to approach and gain control of individuals.
The 'sound' does sound similar to a gunshot, so it's going to get the fleeing person's attention; as well as bystanders, I would guess. A video produced by the San Mateo Sheriff's Office says that their officers will be shouting 'Bola! Bola! Bola!' before using the weapon,
So that everybody knows that the sound they're about to hear is the Bola device and not gunfire.
The device, to me, resembles tasers that officers use, except that the 'wrap' leaves the device as opposed to staying connected to it, like a taser.
The wraps are to be used around the legs and the torso, but there really isn't a way to keep the wrap from going around a person's neck, if that's how it's 'shot out.'  In regards to that, the company emphasizes how the device emits a green light to help aim where the wrap will be going, and officers are trained to not deploy the wrap above the elbow.
Here's San Mateo's video about BolaWrap:
The video below shows how bolas were used as hunting weapons:
From Wrap:
Similar to handcuffs, the BolaWrap is a restraint device designed to restrict the movement of a subject's legs or arms, and does not intend to inflict pain in order to achieve compliance.
Over 500 police agencies have the devices, including more than a few in Colorado, according to Fox31.
Strangest Laws in Colorado You're Probably Breaking Right Now
We all try our hardest to follow the law, even when we don't agree with them. We took a look at some of Colorado's laws and discovered a few that make no sense at all.
We know drinking and driving is illegal, but did you know riding a horse while intoxicated is illegal. Or take a mule or donkey into a building could get you in trouble.
And whoever threw a missile at a car is someone we'd like to meet.
Take a look at Colorado's most outrageous laws on the books.
Report Names the 10 Most Dangerous Colorado Cities
When it comes to the most unsafe cities in Colorado, here's how the rankings panned out. The violent crime and property crime rates were calculated per 1,000 residents.
According to Safewise, the crimes that Coloradans are most concerned with, are violent crimes, property crimes, package thefts, and gun violence. See the full list of Safewise's most dangerous and safest Colorado cities
here
.
Take a Peek Inside Colorado's Notorious SuperMax Prison
Colorado's SuperMax Prison, also known as ADX, holds some of the most notorious criminals alive.