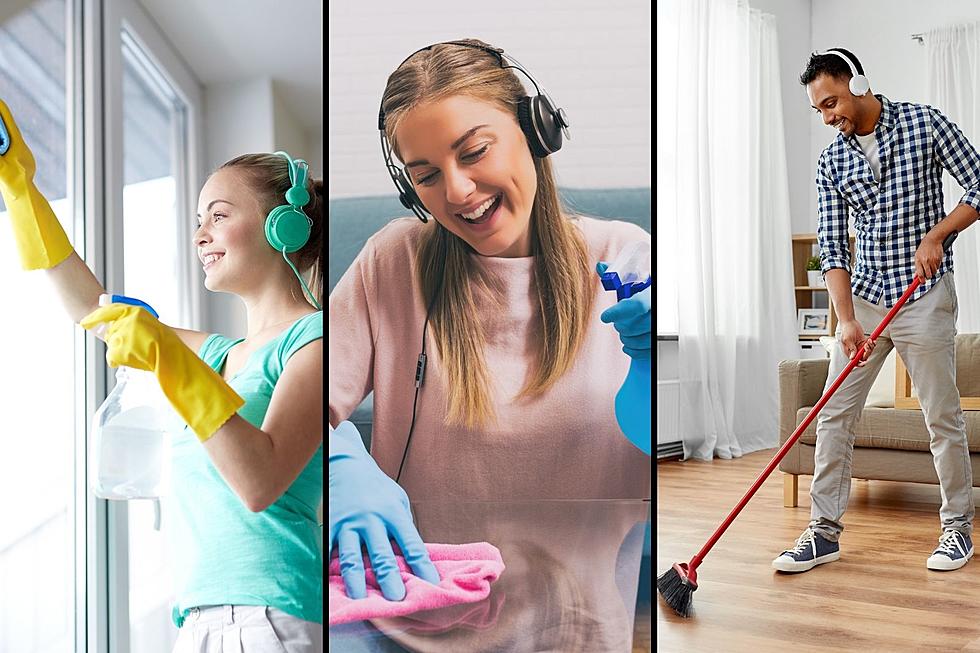 Grand Junction's Colorado's Go-To Jams We Crank Up While Cleaning House
Canva
Spring cleaning is right around the corner, Grand Junction. Sometimes, all it takes to power through your to-do list is a playlist with a handful of great songs to get ya moving.
When it's time to clean the house or clean out the garage in Western Colorado, do you have a favorite jam that helps you get the job done?
Music Get's Coloradans Moving
You listen to our radio station so we know you love great music. Sometimes music that helps you get stuff done is a playlist with a little bit of everything. It's doesn't matter what genre your song is from, if it helps you get things done, we want to add it to our playlist today.
Listening to Music Makes Any Task Go By Faster
Music is an amazing art. It's almost impossible to think of a task that does not go by even faster when listening to music. Watching corn grow? I swear it grows faster! The only debate is which headphones sound best?
Grand Junction's Favorite Songs to Play While Cleaning House
We asked you to tell us which songs you like to listen to when it's time to clean the house in Grand Junction, Fruita, Palisade, or elsewhere. This weekend we are going home to test out this playlist so we would love to have you keep adding to it because we have lots to clean and need a big list. We've included the link to the QOTD in the gallery below.
You can also open our station app and app chat us the answer to which song helps you get stuff done.
Grand Junction's Colorado's Go-To Jams We Crank Up While Cleaning House
What songs do you turn to for getting things done around the house? What songs help you get through your to-do list double-quick?
LOOK: Colorado Fisherman Demos How to Handle Traffic in Glenwood Springs
Many have been stuck in traffic approaching Hanging Lake Tunnel in Glenwood Springs, but few have come prepared to make the most out of the delays. See what Colorado had to say about one man who put his fishing pole to good use while waiting out the standstill.
Grand Junction Colorado's Best Restaurants Serving Fish for Lent