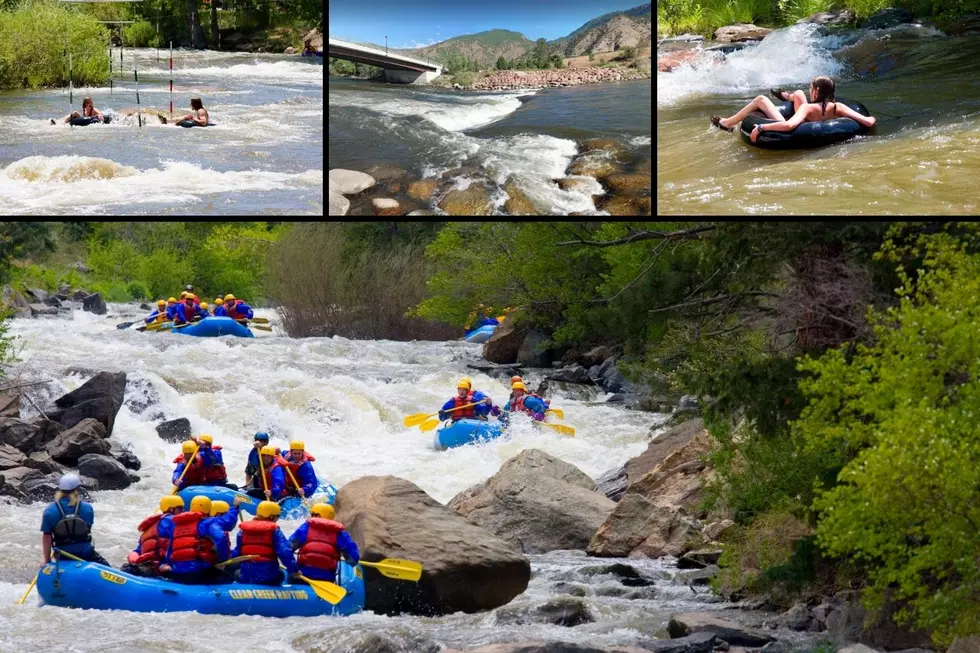 All the Whitewater Parks Around Colorado
Canva Pro
One of our favorite ways to beat the summer heat in Colorado is to make a splash at one of the many whitewater parks located in our state.
A whitewater park is simply a place where a river's natural flow has been modified to create drops, waves, and eddies with safe options for riders of any skill level.
What Activities Can You Enjoy at a Colorado Whitewater Park?
Each one of the whitewater parks featured on the list below is open to kayakers, canoes, paddleboats, and rafts. Tubes are allowed at several places. Rivers flow highest in the springtime and are much faster earlier in the season.
Where are Colorado's Best Whitewater Parks?
Several whitewater parks have been created throughout Colorado. The most popular whitewater parks in Colorado include Durango Whitewater Park, Yampa Steamboat Town Run, Boulder Creek Whitewater Course, Gunnison River Whitewater Park,  Pagosa Springs Whitewater Park, Montrose Water Sports Park, Glenwood Springs Whitewater Park, Vail/ Avon Whitewater Park, Pueblo Whitewater Park, Buena Vista Whitewater Park, Salida Whitewater Park, Confluence Park in Denver, and Clear Creek Whitewater Park.
Scroll On To Find Out More About Colorado's Best Whitewater Parks
---
---
---
---
---
---
---
---
---
---
---
---
KEEP GOING: 10 Affordable Places to Go Camping Along the Colorado River
We're out to create an ever-growing list of great places to go camping along the Colorado River. Use our station app to submit your favorite place to go camping (along the river) and we'll add it to our photo gallery.
MORE: The Colorado River Starts High in the Rocky Mountains
A small lake high in Rocky Mountain National Park is the Colorado River's source. From its start, the Colorado River flows 1,450 miles to the Gulf of California.
KEEP GOING: Colorado River Bad Google Reviews
These are some of the worst Google reviews, three stars or less, for the Colorado River.