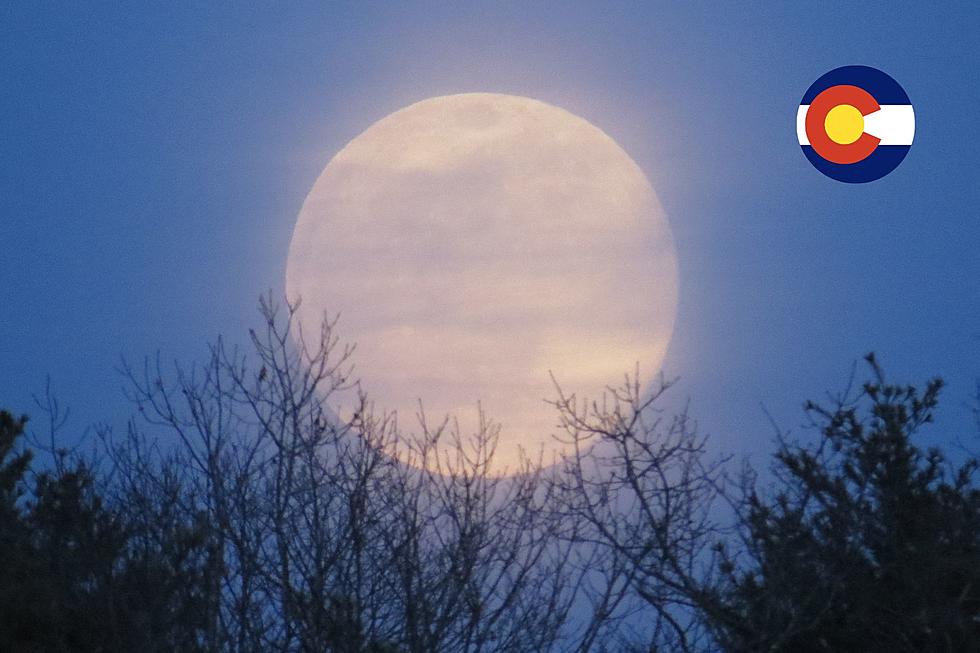 Colorado's Last Supermoon of 2023 Will Light Up the Skies Soon
Canva
We have had three supermoons this year in Colorado. We will have our fourth and final supermoon on Friday, September 29.
If you are a stargazer or just an early riser, keep your eyes peeled for the Harvest Moon. The Harvest Moon will be abnormally large and brighter than we are used to.
Typically, supermoons are most visible during early morning hours. As someone who wakes up at three in the morning for work, I enjoy looking at supermoons on Northern Colorado country roads. There has been a time or two that I have pulled over to take a good look.
It's a major work perk.
If You Want to See the Supermoon, You Need to Wake up Early
According to USA Today, the supermoon will have peak illumination at 4 AM MT on Friday, September 29. You will be able to see the supermoon at other times, but if you want the best look at the supermoon, set your alarm and get ready to run to your backyard.
What Is A Supermoon?
Space.com defined supermoons for us.
Supermoons are full moons that occur at or near perigee — when the moon is closest to Earth in its orbit — and offer a great time for seasoned lunar skywatchers as the moon can appear slightly bigger and brighter.
There Is More to See Than the Supermoon
The fourth and final supermoon will be special. We will also be able to see some of the planets in our solar system, like Jupiter and Mercury.
So grab your binoculars and get ready to enjoy the last supermoon of the year.
10 Great Colorado Locations for Stargazing
Are you searching for an opportunity to get out and enjoy a look at the night sky? Check out these awesome Colorado locations.
Gallery Credit: Waylon Jordan
Stunning Photos of the Milky Way Over Colorado and Utah National Parks + Monuments
If you're the road-trip type, they're all reachable in a day's drive from Colorado.
While the majority of tourists visiting these parks only witness the phenomenal views during the day, there's a sight to be seen under the stars.