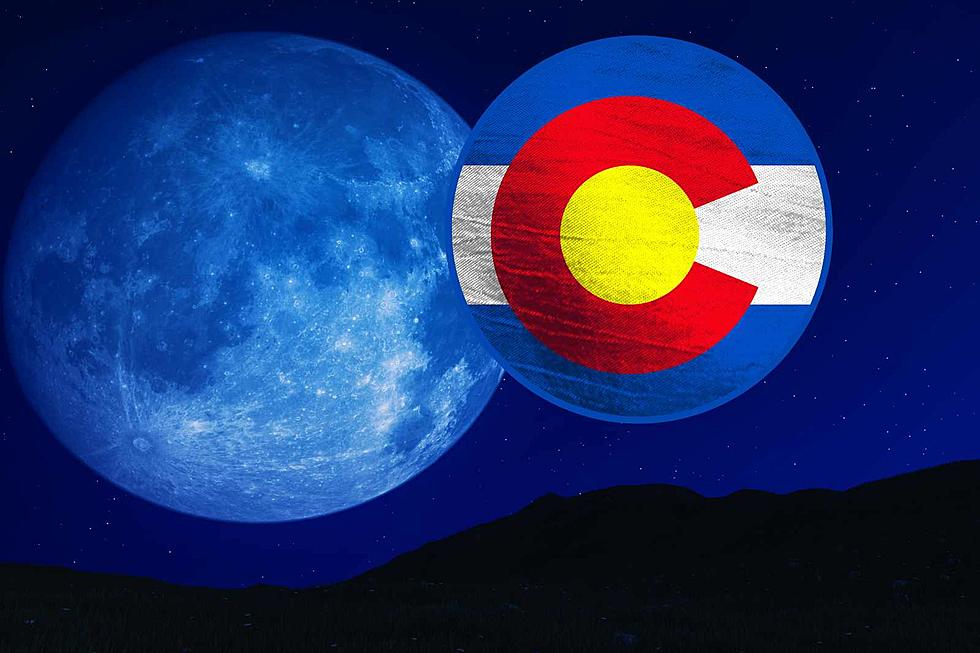 August 2023 Will Mean 2 Great Moon Events Over Colorado Skies
Canva.com
The warm summer nights in August of 2023 in Colorado will see a couple of fascinating and beautiful events. If you love full moons, supermoons, and blue moons, this is going to be your summer.
Make plans to get to your favorite place to watch for the moon, and get ready to celebrate the last supermoon that will be happening in 2023.
With Colorado having all four seasons, it's nice when we can enjoy notable events outdoors when it's not ten below. These lunar events happening in August of 2023, will have Coloradans looking up in aww.
THERE WILL BE A 'BLUE MOON' OVER COLORADO IN AUGUST 2023
A "blue moon" is a second full moon within a calendar month. The first full moon will happen on August 1, 2023, and the second with August (a rare "once in a blue moon" event) will be on August 31, 2023.
THE FIRST FULL MOON IN AUGUST WILL BE A 'STURGEON' MOON
Since there will be two full moons in August, the first one gets named the 'sturgeon' full moon. According to Earth.com, this dates back to Native American tribes within the Great Lakes area, where the ugly, prehistoric-looking fish were caught most in August.
TWO 'SUPERMOONS' TO GRACE COLORADO SKIES IN AUGUST 2023
When a full moon is present, and the moon is making a close approach to our planet, the moon appears larger; hence; they call it a supermoon. That will be happening with both full moons in August of 2023. The second full moon of August, the 'Blue Moon," will also be a supermoon AND it will be the closest supermoon of the entire year (it's a trifecta of lunar events.)
THE FULL MOONS OF AUGUST 2023 OVER COLORADO
August 1, 2023 - Supermoon/Sturgeon Moon- Peaking at 12:32 p.m. MST.
August 30, 2023 - Supermoon/Blue Moon - Peaking at 7:36 p.m. MST.
MORE on the Moon: Incredible Photos of the 'Blood Moon' Lunar Eclipse in Wyoming
MORE Colorado: The 10 Most Popular Tourist Destinations for Coloradans
Where do Colorado residents want to go for vacation? According to research by
Betway
, Coloradans really love Rocky Mountain National Park as evidenced by more than one million Google searches. But, sometimes you just want to get away. Here's a look at the top 10 most Google tourist destinations by Coloradans.