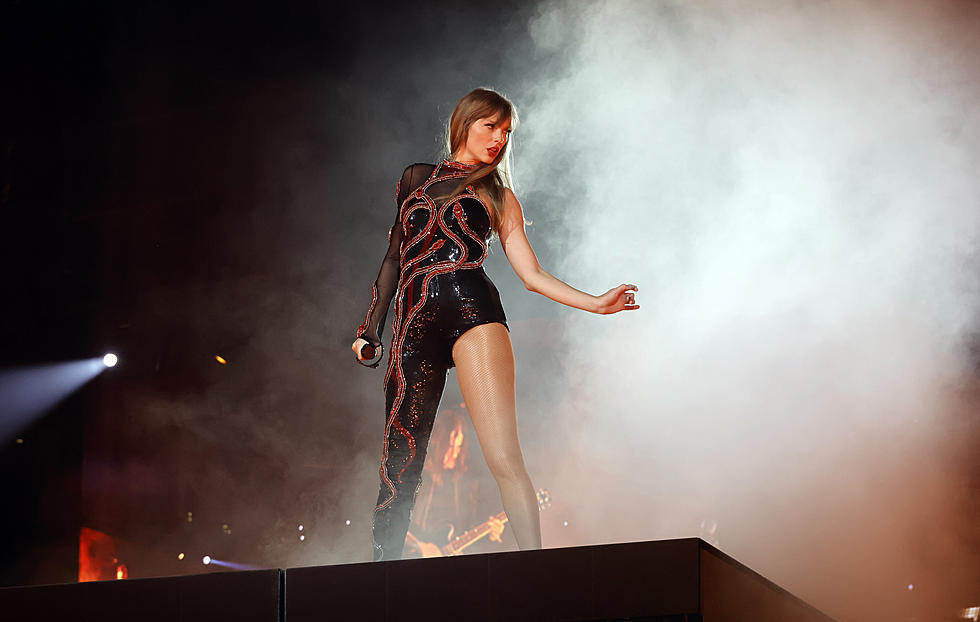 Colorado Makes Case For Taylor Swift Being Biggest Pop Star Ever
Getty Images for TAS Rights Mana
I've been to Mile High Stadium - the old one and the current one - for a few shows in my time over the years. Highlights include the Eagles in 1995 and U2 a year or two later, even if it was just their weird PopMart tour. Shows there are more than concerts, they're spectacles.
The Rolling Stones, Bruce Springsteen, Pink Floyd, Garth Brooks, George Strait, The Dave Matthews Band... they've all had huge shows at either the old Mile High or the new one over the years, even recently.
But not one of those shows had the buzz or fervor of what's happening at Empower Field at Mile High on July 14 and July 15, 2023. Taylor Swift. A powerhouse phenomenon, with popularity potentially unmatched by any other pop artist - ever.
To be fair, I'm not talking about bands or rock artists, or country artists. I'm putting her in a class of true pop stars like Madonna (and we hope you get well so we can see you soon too!), Britney Spears, Whitney Houston, Lady Gaga, Mariah Carey - even the likes of Michael Jackson or Price. And it's a good bet that when all is said and done, Taylor Swift is the most successful of them all. She may already be. She's only 33 years old.
Last year alone, she sold 22.4 million album-equivalent units across all platforms, beating Jackson's record for the biggest sales year by any artist this century. He sold 21 million units in 2009 - after he had passed away.
And anyway, album sales? That's a hard metric to use in 2023, with streaming, touring, and overall cultural awareness and impact. You'd be hard-pressed to find a single pop star in history with the reach and influence of Swift today, and can't make the comparison to any artists of the 70s, 80s, or 90s before social media and streaming were "things." You had to wait out cheesy videos on MTV to catch a glimpse of Madonna or roll cassettes on your favorite radio station to listen to the latest smash from Whitney or Mariah.
Now Taylor is with you wherever you go, right in the palm of your hand. All of her music, selfies, random musings, and of course, a quick click to buy tickets for one of her shows - that is if you ever make it to the front of the digital queue. Not a single one of the "other" biggest pop stars of all time had that many ways to get to you.
As Coloradoans descend upon Empower Field at Mile High tonight and tomorrow, with thousands more who couldn't get tickets showing up just to see if there's a chance they can get in - which the City of Denver says you should NOT do, by the way - there is no question. These two nights are the two biggest events in the State of Colorado in 2023.
People have already been lining up the last couple of days, just to buy merchandise, for Pete's sake.
A fitting testament to the power of Taylor Swift, most likely the biggest pop star of all time already. But if not, give it another decade and she certainly will be.
Take a Tour: Taylor Swift's Childhood Home Is for Sale
Look inside Taylor Swift's Reading, Pa. childhood home where she allegedly wrote the songs "Love Story" and "Teardrops On My Guitar."
PICTURES: See Inside Taylor Swift's Stunning Manhattan Apartment
Taylor Swift's spectacular luxury apartment in Manhattan is currently for rent, and pictures show a property that is a lavish mix of historic and very modern.