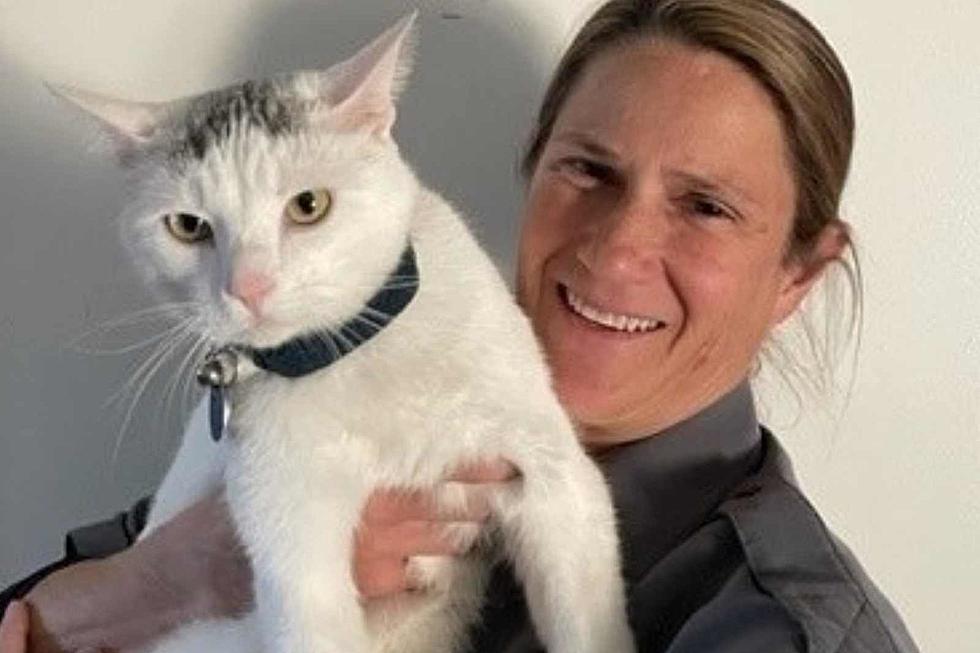 Colorado Animal Control Officers Touching Kitten Rescue Story
Weld County Sheriff
You never know how you're going to meet a friend. Maybe at the gym, maybe hanging at a bar downtown, maybe you'll rescue them with a curtain rod. Here's a great story on how an officer and a kitty became fast friends.
Somebody was definitely looking out for a little kitten this particular day, or maybe someone was looking out for Sue. Either way, it's a great story about doing your job well and finding room for a new friend in your heart.
In honor of National Animal Control Appreciation Week, April 9 through 15, the Weld County Sheriff's Office put out several stories about their Animal Control personnel, including this great story about one of their officers rescuing a kitten, and then keeping (adopting) it.
The Story of How Sue Rescued the Colorado Kitten
Weld County Animal Control Officer Sue Brown got called out to a property where there was a trapped kitten underneath a house on a dairy farm, making noises. When Sue arrived, she got underneath the house and found this little kitten stuck with its head just barely above some water, while stuck inside a pipe. It's not clear where she got it, but Sue grabbed a curtain rod ("Honey!' I've always hated those curtains, give the officer that curtain rod!") to reach the kitten and "fish" it out of the pipe.
This Colorado Kitten Used One of Its Nine Lives
After an hour-long drive to the nearest animal hospital (where it looked like the kitten may not make it) and some close medical attention (including CPR,) the kitten survived the trauma. After a three-day stay at the hospital, the kitten was "good to go." I think we can agree that the kitty may have used up one of his nine lives.
Sue and Stanley Become a Colorado Family
It's not clear how much time passed before Officer Brown adopted that little white and grey kitty as her own, and named him Stanley. Here they are, a few years after the "Curtain Rod Rescue."
I'm guessing that Sue and Stanley often discuss that day on the dairy farm, and how if it wasn't for that "stupid pipe," they wouldn't be a family, today.
20 Perfect Pet Names Inspired By the State of Colorado
Colorado is a great state for pets. It's also a great place to find the perfect name for your pet. We asked you to help us think us some popular Colorado-inspired pet names. We got everything from a dog named Elbert to a horse named Rio Grande. See the top 20 answers below.
Colorado Residents Share How Much They Love Their Pet with Photos
We celebrate our pets on various occasions throughout the year, and Grand Junction loves to show off its pets. Here's a look at some adorable pet photos sent to us by listeners. Enjoy this brief pictorial journey of Grand Junction's pets.