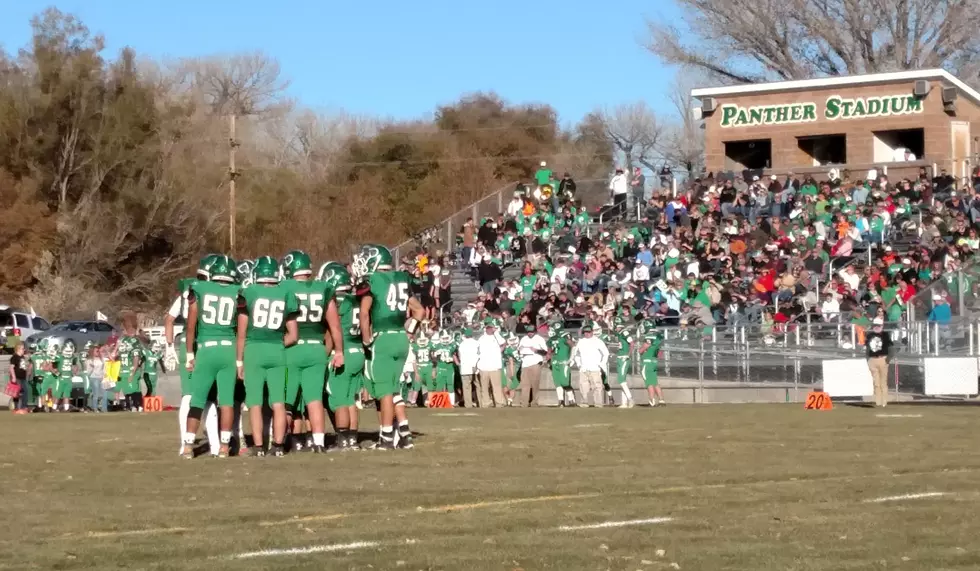 CHSAA Remains Firm: No Fall High School Football
Zane Mathews
The Colorado High School Activities Association has given its final answer. No fall football in Colorado. But, wait.
The governing body had previously established the fact that there would be no high school football this fall in Colorado, but, maybe it could happen in the spring.
Fans, parents, players, and coaches in what seemed to be large numbers adamantly expressed their opposition to the plan to postpone the fall football season. For a moment, there was a glimmer of hope that things could change and there might be Friday night lights after all.
Earlier this week Governor Jared Polis expressed the sentiment that the state was open to the idea of having high school this fall and working with CHSAA on a plan. However, the CHSAA board of directors unanimously voted this week to stand by their initial decision to delay the fall sports season to 2021. Now comes word that CHSAA Commissioner Rhonda Blanford-Green is meeting with Governor Polis today to discuss variances and how the state may be able to help schools facilitate their fall activities
It's a complicated situation, to be sure. School districts, in addition to genuine concern for the health and well-being of students, must also have monumental concerns regarding liability issues and want to play it safe. No doubt, there are parents with strong and legitimate feelings on both sides of the aisle - those who want their kids to play, and those who are thankful to not have the additional risk of having their kid exposed to COVID-19.
Many states across the country are already playing games and moving forward with their seasons. One can't help but wonder what's different in those states from what Colorado is experiencing. Are those states playing with fire and living dangerously? Or have they simply taken the view that the risk is minimal and feel confident their games can be played safely? Is CHSAA being overly cautious? Should they be applauded for their concern over the health and safety of students?
There is plenty of disagreement on this issue, but will that dissent and the governor's blessing be enough to change the minds of CHSAA officials? We expect to have a couple of CMU Maverick football games at Stocker Stadium this fall, but it sure seems likely it's going to be a new year before we see any high school football teams in action at the stadium.
Enter your number to get our free mobile app
13 Things You Should Never Say to Someone From Western Colorado