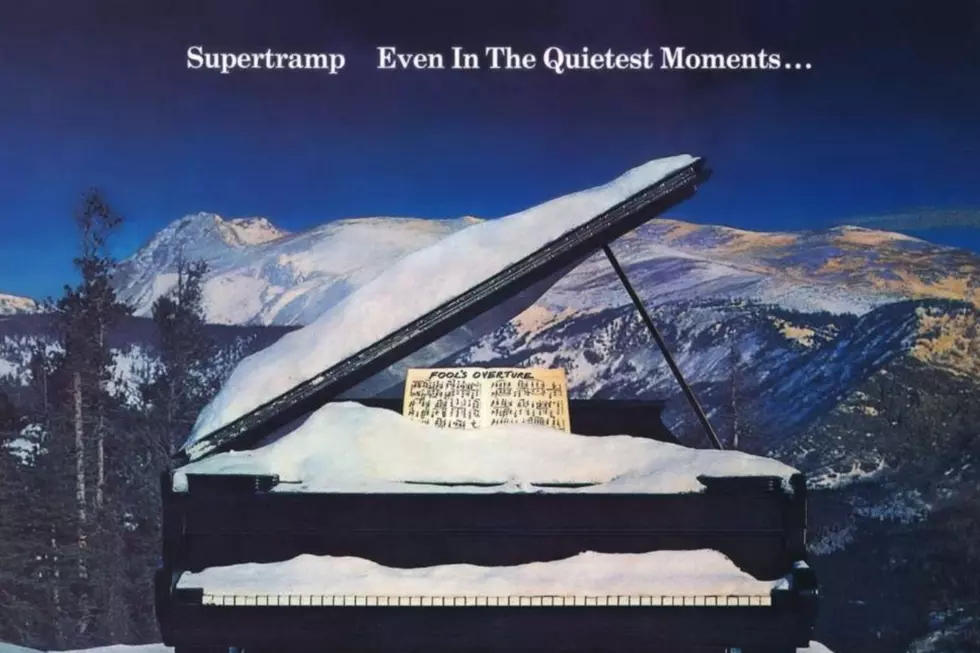 Can You Name the Colorado Ski Resort in This Supertramp Album Cover?
A&M Records
You probably know Supertramp's 'Give a Little Bit,' from the band's 1977 album, Even in the Quietest Moments. What you may not have known, however, is the album cover photo was taken pretty close to home. 
The English rock group Supertramp not only recorded the album Even in the Quietest Moments at Caribou Ranch in Colorado, but the album's cover photo was taken at a place I grew up snowboarding (rather than heading up I-70), Eldora Mountain Resort.
'The band's crew dragged a grand piano up to a mountaintop at Eldora Mountain Resort (a ski area near Caribou Ranch), covered it with snow and photographed it for the album cover (the sheet music on the piano, though titled 'Fool's Overture,' is actually 'The Star-Spangled Banner'). - Colorado Music Hall of Fame