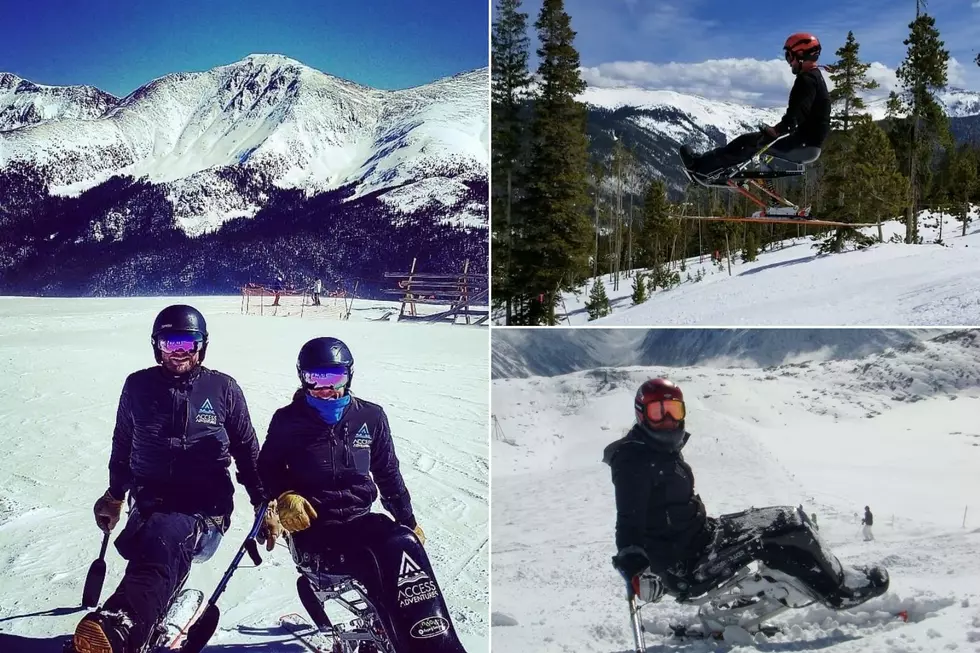 Colorado Couple Gets New Adaptive Skis After Gear + Car Stolen
Mark Urich/Jane Sowerby Facebook
Colorado couple Mark Urich and Jane Sowerby's car stolen with their adaptive skis inside in January. These customized skies usually take months to replace but the couple is already back on the slopes, according to The Denver Channel.
Jane told the Denver Channel, that it's hard to go fast in a wheelchair but when you're on a sit-ski you can fly.
The Colorado couple's Honda Pilot has not been found, which they feel can be replaced, their adaptive skis - not so much. Jane and Mark felt their freedom had been taken away when their skis were stolen from them.
These adaptive skis usually take months to make but not this time. Thankfully, with the help of some amazing Coloradans and a few different companies, the Colorado couple is back on the slopes. Their adaptive ski gear has been replaced and the couple couldn't be more grateful.
According to The Denver Channel, the National Sports Center for the Disabled is happy to have their instructors back who are absolute necessities.
Below are a few pictures of Jane Sowerby and Mark Urich doing what they do best while skiing -- flying.
Colorado Couple Gets New Adaptive Skis After Gear + Car Stolen
LET'S GO: The most popular historic sites in America
NEXT: Meet Grand Junction's Jesse James the Hiking Ferret