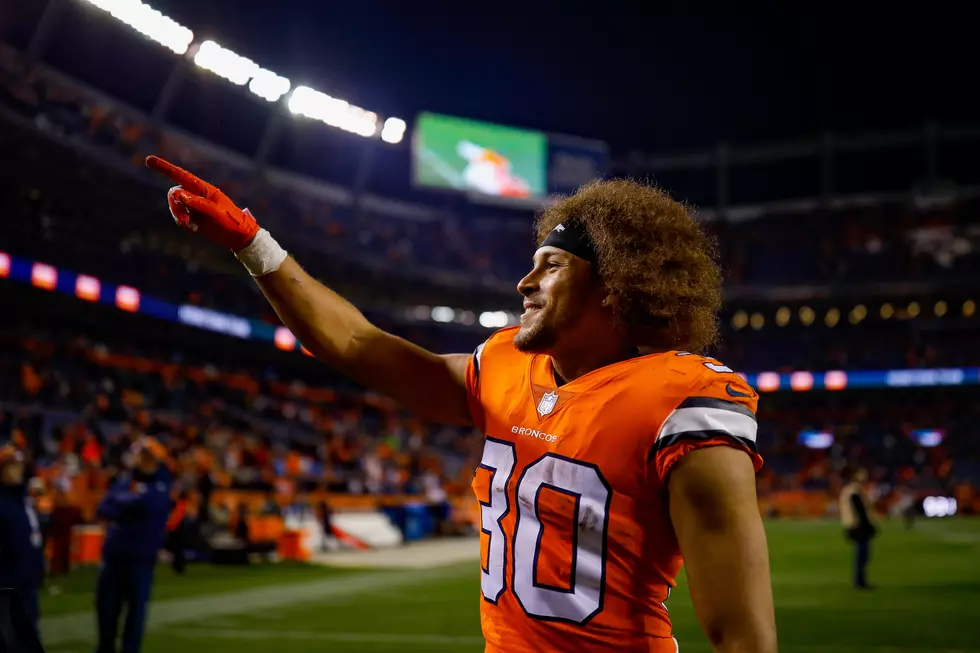 Broncos' Running Back Phillip Lindsay Becomes A Father
Getty Images
A possible future Denver Broncos superstar has been born.
Broncos running back Phillip Lindsay has announced the arrival of his newborn son saying "the young prince has arrived." Perhaps in 20-some years, the little guy will follow in his father's footsteps.
With the new addition, It's probably a good thing Lindsay moved out of his parents' house. The Broncos' star running back said last fall he was finally moving out and was "going to be an adult" now.
In February, the 25-year-old Lindsay announced he was going to become a father, and now, three months later the baby has arrived. Lindsay made the official announcement on his Instagram page Monday night.
After rushing for over 1,000 yards each of his first two seasons with the Broncos, the undrafted superstar will be getting some help in the backfield this season from newly acquired running back Melvin Gordon, formerly of the San Diego Chargers.
All of Bronco Country is congratulating Lindsay on the new arrival, and hoping that John Elway and the Broncos are making plans to make the young running back a Denver Bronco for many years to come. Lindsay has proven to be tough as nails on the football field and has become a fan favorite in a short amount of time.
Enter your number to get our free mobile app
Denver Broncos Forgotten Players