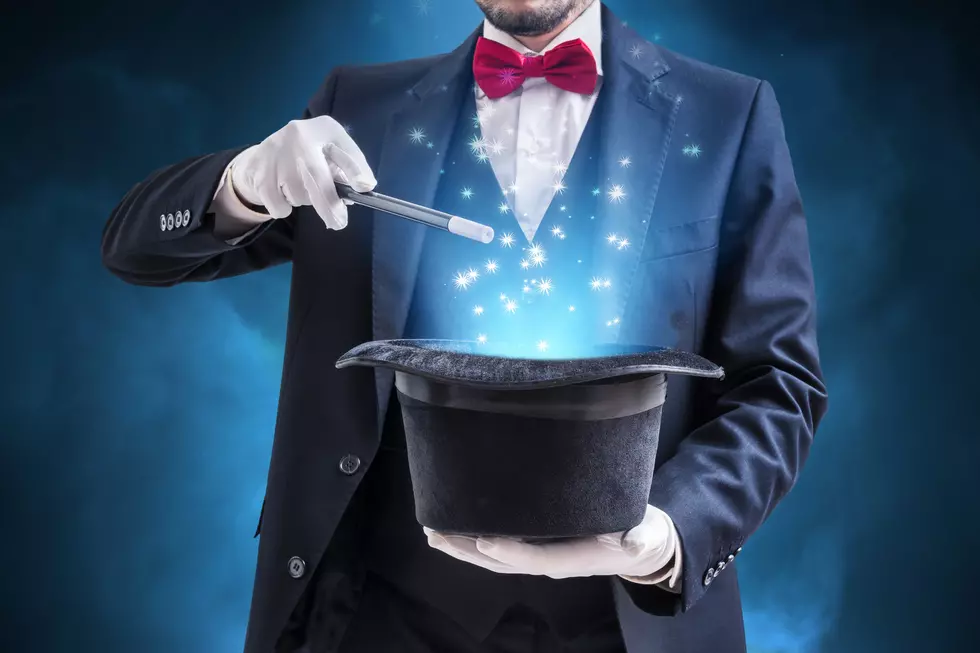 5 Amazing Magic Shows to See in Las Vegas
ThinkStock
If you enjoy watching magic shows, Las Vegas has the top magic shows in the country.
I love watching magicians and illusionists. Though I often die of curiosity to know how they pulled off a particular illusion or trick, the reality is, I don't really want to know. Half the fun is being amazed and trying to figure it out.
I have never been to Vegas, but, it's on my bucket list, and when I go, seeing one of the amazing magic shows is top-priority. There is quite a large variety of magic shows to choose from, but I can tell you, if I'm going all the way to Vegas, I'm gonna see the best of the best. These are all guys I've seen and enjoyed on television and I believe any of these shows would be fantastic.
1

Chris Angel is a total freak, in the coolest sense of the world. You've seen his stunts and illusions on TV and  at the Planet Hollywood Resort and Casino, the Las Vegas Sun calls his show "The #1 Magic Show of All Time." Ticket prices range for Chris Angel from $69 to $119.

2

Penn & Teller are a popular duo who have performed together since the late 70s. Nobody does this kind of magic better. They are charismatic, funny, sometimes controversial, and always amazing. Ticket prices for Penn & Teller at the Rio range from $61.99 to $126.

3

Matt Franco is a relative newcomer to the Las Vegas scene after winning American's Got Talent n 2015. I was a big fan then, and I've loved every performance I've witnessed on TV since then. He has a likable personality and is a lot of fun to watch. Ticket prices for Matt at the LINQ Hotel range from $60 to $133.

4

David Copperfield is legendary. In fact, he's actually been named a Living Legend by the Library of Congress. For years we have watched his magic on television shows and special appearances. This is the guy who pretty much set the standard for so many aspiring magicians and illusionists. Ticket prices for his show at the MGM Grand range from $57 to $134.