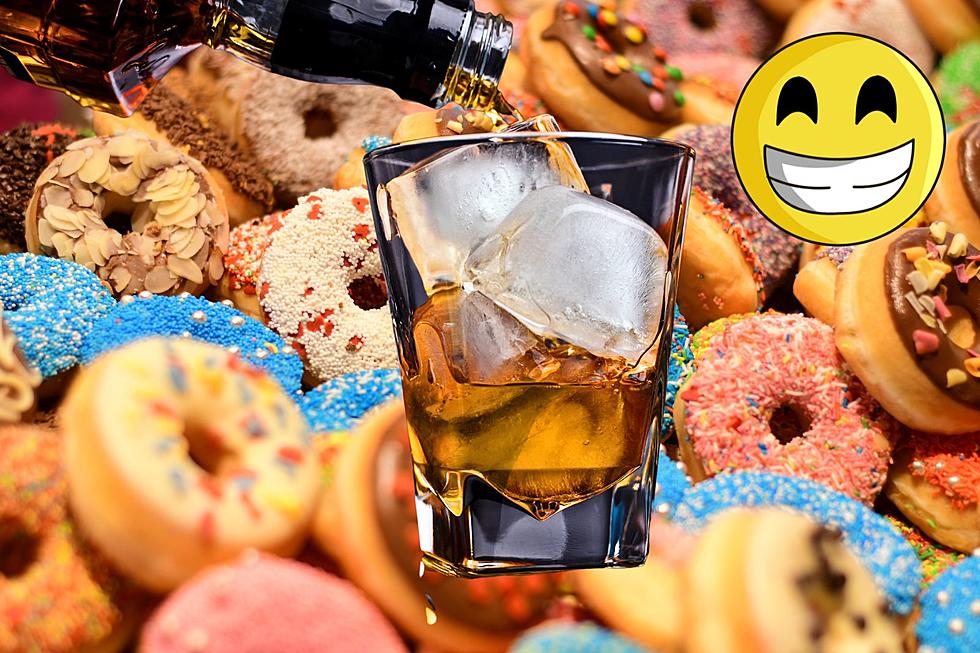 Whiskey & Doughnut Festival Coming to Colorado This Summer
Canva
Colorado is welcoming back a food and beverage event that you may have never even heard of before, but you need to. This Whiskey + Doughnut festival is back for its 10th year and its going to be wild.
Whiskey + Doughnut Throwdown Festival Returns To Colorado
Colorado loves our whiskey, and doughnuts are man's best friend, right? What if we put those two things together into one awesome event? It's happening this summer. I'll admit, I've been to many interesting festivals over the years. When you do what I do, you get invited to or have to work some really crazy events. This particular festival has me excited though. I mean, who doesn't love doughnuts? And whiskey is absolutely my adult beverage of choice. Apparently, the two things pair extremely well as this event is now in its tenth year.
What was originally started as a joke a decade ago, ended up catching fire and becoming an event that people circle on their calendars each and every year. Literally, thousands of people attend and get their whiskey and doughnut fix. According to the event's website, the event happens each year between National Whiskey Day and National Doughnut Day, during Denver's Doughnut Week. When is this year's event?
Colorado's Whiskey + Doughnut Throwdown 2023 Date
This year's Whiskey + Doughnut Throwdown will be on Saturday, June 17th, and will be packed full of amazing local Colorado doughnut and whiskey vendors from all over the state. Here are some pix the posted on their IG from one of their most recent events. Looks like an absolute blast.
Tickets for this year's "Throwdown" went on sale yesterday, April 13th, and you can get more info on this awesome Colorado event, here. Speaking of whiskey, check out this awesome Colorado home with its own whiskey bar!
$4.3 Million Loveland Home Has a Saltwater Pool and Whiskey Bar
This home has it all. The most intriguing feature is the self-cleaning floors.
15 Colorado Towns That Have the Dirtiest Sounding Names
Have you ever been studying a map of Colorado only to come across a town with a rather dirty-sounding name? Of course, you have. Every state has a few awkward town names that just sound wrong when you read them out loud. Today we are looking at 15 of them in the Centennial State.