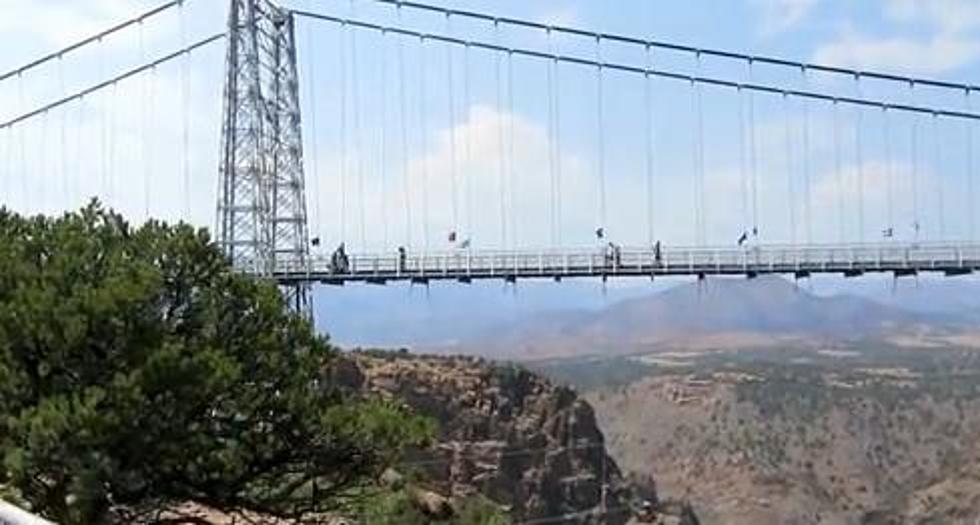 Ultimate Colorado Bucket List – Todd's Top Ten [PICTURES]
thenoodle98 via YouTube
I have lived in Colorado most of my life and have taken advantage of the wonders that our great state has to offer, but I still have a few things to cross off my bucket list. These are ten things I would like to do in Colorado before I die. They are in no particular order. Notice, there aren't any 14ers on my list. No thanks.
Great Sand Dunes National Park
Great Sand Dunes National Park features the tallest sand dunes in North America with the Sangre de Cristo Mountains as a backdrop. I have always wanted to go camping there under the stars. It is open 24 hours a day, seven days a week so you can visit any time.
Mesa Verde National Park
Mesa Verde National Park is one of my favorite places in the state. I went there when I was a kid, but I didn't get to visit all of the cliff dwellings that I wanted to.  I also want to take my wife. Our goal is to visit every site that they will allow us to see.
Royal Gorge Bridge and Park
The Royal Gorge Bridge is 955 feet above the Arkansas River and is the highest bridge in the U.S. It held the record of highest bridge in the world from 1929 until 2001 when it was surpassed by the Liuguanghe Bridge in China. Walking across the bridge has always been on my bucket list.
Silverton Narrow Gauge Railroad
The historic Durango & Silverton Narrow Gauge Railroad winds through spectacular & breathtaking canyons in the remote wilderness of the two-million acre San Juan National Forest. It has run between Durango and Silverton since 1882. I have dreamed about taking a ride on it since I first heard C.W. McCall sing the lyrics, "Here comes the Silverton up from Durango". It's very near the top of my Colorado bucket list.
Wild Animal Sanctuary in Keenesburg
The Wild Animal Sanctuary in Keenesburg, CO is is a 720 acre refuge for more than 350 Lions, Tigers, Bears, Wolves and other carnivores. It's right in our back yard and I have never been there. This should be the next item to check off my bucket list.
Hanging Lake
Hanging Lake is a National Natural Landmark near Glenwood Springs. The turquoise colors of the lake and waterfall that flows from the cliffs above, make it one of the most popular hiking destinations in Colorado. The Mrs. and I will definitely make it there in the next couple of years.
Whitewater Rafting on Colorado River
I have been whitewater rafting in the Poudre Canyon a number of times and even did Browns Canyon on the Arkansas River in Southern Colorado. I have had a blast each time, but the water was relatively tame.  I would like to see if I could handle some tougher rapids on the Colorado River.
Wineries of the Western Slope
This one is more for my wife. Jenny loves wine and is my designated drinker. She has always wanted to check out all of the wineries on the Western Slope of Colorado. I will gladly go along and add it to my bucket list as well.
Picking Palisade Peaches
Georgia may be famous for their peaches, but they are certainly no better that the peaches grown right here in Colorado. Palisade has become famous for their peaches and my wife and I hit the road-side stands every year. One year, we are going to drive over the pass and pick a couple bushels of peaches of our own.
Watching the Broncos Win a Super Bowl in Person
I could not be more excited that the Broncos are in the Super Bowl, but I have only seen a hand full of games in person in my life. My ultimate goal is to watch the Broncos win a Super Bowl in person. However, I really can't afford the tickets, so unless someone is very kind to me, it will probably never happen.