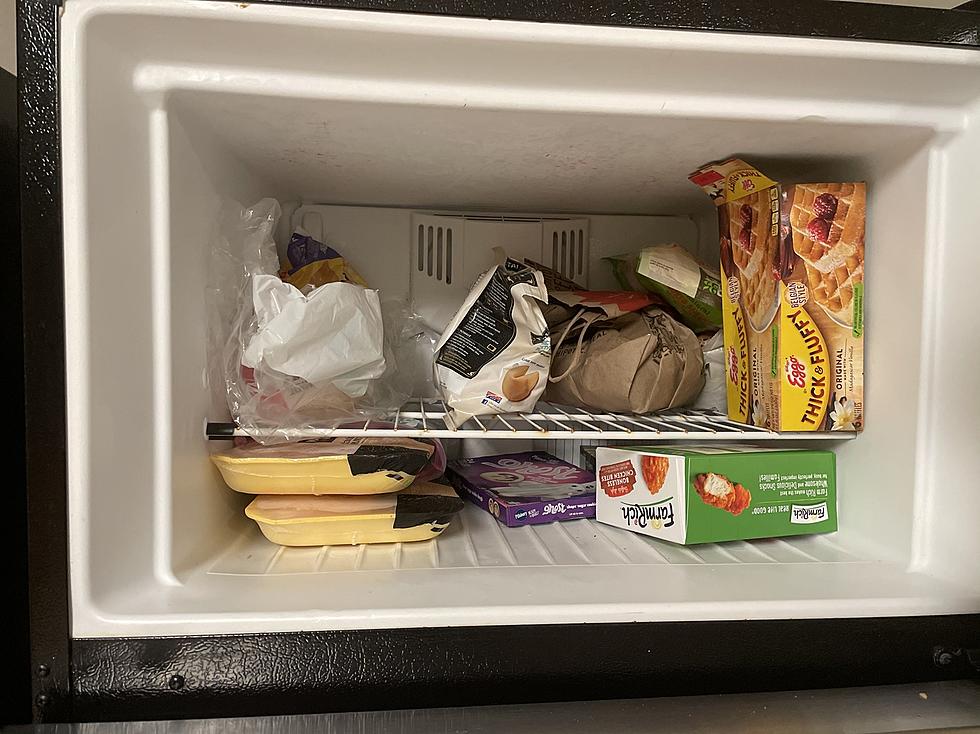 What's In Your Freezer? Frozen Chicken Products Recalled
ThinkStock
You might want to check your freezer for potentially contaminated chicken products.
Frozen, Fully Cook Chicken Recalled
A nationwide food safety alert has been issued for frozen, fully cooked chicken products supplied by Tyson Foods, Inc., including chicken strips, diced chicken, and products made with fully cooked chicken. The products have the establishment number "EST. P-7089" on the bag or inside the USDA mark of inspection.
Mesa County Public Health says the meat recall involves about 8 million pounds of chicken that could be contaminated with Listeria monocytogenes. Listeria is especially concerning to people over the age of 65, as well as those who are pregnant or have a weakened immune system.
Health Concerns
The chicken in question in this recall was shipped nationwide to retailers and institutions including hospitals, nursing facilities, restaurants, schools, and Department of Defense locations. According to reports, all of the sick people in the outbreak related to the recall ate foods served at long-term care facilities and hospitals.
What to Know About Listeria Illness
Listeria symptoms can start 1-4 weeks after eating contaminated food, but could come as late as 10 weeks later. Symptoms can include headache, stiff neck, confusion, loss of balance, convulsions, fever, and body aches. Pregnant individuals may experience only fever, fatigue, and muscle aches, but, it can be very serious. Listeria can cause pregnancy loss, premature birth, and serious illness or death in newborns.
Listeria can also mirror common food poisoning symptoms such as diarrhea and fever and people usually recover without treatment.
What To Do If You Have Contaminated Meat
If you have products in your freezer that match the recall, MCPH advises you to simply throw those products away or return them to the store where you bought them. Any dishes, utensils, or kitchen surfaces that have come in contact with potentially contaminated products should be cleaned and sanitized.
KEEP READING: Here are 6 foods from your cookout that could harm your dog
LOOK: What are the odds that these 50 totally random events will happen to you?
Stacker
took the guesswork out of 50 random events to determine just how likely they are to actually happen. They sourced their information from government statistics, scientific articles, and other primary documents. Keep reading to find out why expectant parents shouldn't count on due dates -- and why you should be more worried about dying on your birthday than living to 100 years old.